Sure, we all want wind-power at home. But some of us live in areas where HOA's would make a fuss over the noise of a turbine–or historic neighborhoods that restrict changes in aesthetics. Which is why we at EarthTechling love discreet and/or disguised wind power like the Secret Energy Turbine (SET).
Green Cleaning Ideas reports that the SET looks like an ordinary chimney stack and operates in virtual silence, apparently due to its unique design, which features vertically mounted blades fixed under the influence of two opposing magnets. As the wind catches the blades, they start to spin,  forming something called an aerofoil; the result is a super-efficient turbine with only one moving part that can take winds in excess of 90 mph.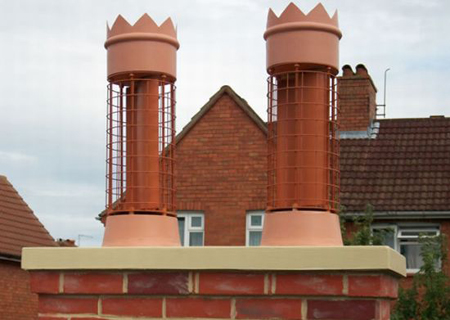 The SET is the brainchild of UK inventor and entrepreneur Rupert Sweet-Escott, whose ambition is to put "a SET on every house."  The turbines range in power from 50 to 250 watts and start around $1,132.00.