Sure, the green buildings movement is about energy savings, water efficiency and CO2 emissions reductions – all important matters that impact the long-term health of the planet. But there's a more immediate and personal health element to the movement, as well. And in Northern California, the U.S. Green Building Council, famous for running the LEED certification system, is looking to elevate health as a concern when it comes to the built environment.
Thus, the chapter's new "Building Health Initiative."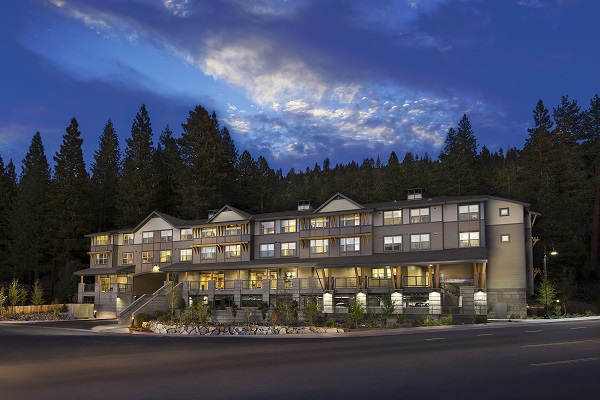 "This is the first time major corporations and institutions from multiple sectors have come together to publicly commit to improving human health through green building," Dan Geiger, executive director of USGBC-NCC, said in a statement announcing the program.
The partners that Geiger is talking about include a lot of heavyweights – Adobe, Genetech and Google, for instance. And Kaiser Permanente, Salesforce.com and CalPERS, the big publib employee pension and health benefits manager are also aboard.
"Each partner has pledged to implement new organizational actions that have direct effects and generate awareness of how the built environment affects our well-being," Geiger said. "This is a tremendous stimulus for the movement for healthy communities for all."
So what does this mean in practice? The USBGC-NCC outlined some first steps that will be undertaken :
As part of phase one of the initiative, Adobe, Genentech, Google and salesforce.com have pledged to develop procurement practices and processes that consider materials transparency and emerging standards such as Health Product Declarations (HPDs). In addition, Adobe will study its LEED certified workplaces to determine if they measurably contribute to more collaborative, creative, innovative and healthy employees. Other partner pledges include creating resources for affordable housing, community outreach, researching the relationship between climate change and health, educating clients and peers about health impacts of the built environment and developing Environmental Product Declarations (EPDs).
Health product declarations are disclosures of information regarding building product content and associated health information; environmental product declarations focus more on the the environmental impact of manufacturing and using products from a life-cycle analysis perspective.