Prior to the housing market crash, consumers wanted homes that were big and flashy, and both builders and the banks were happy to oblige. 'McMansions', as they were lovingly called, went up quickly, lacked personality, and most importantly, failed to live up to any kind of efficiency standard.
Post crash, people are looking for something different. Tiny homes or micro houses have become all the rage. Energy efficiency has become a common selling point rather than an after thought. And developers are looking at projects as communities where people will live and thrive, not just profit margins. Nothing demonstrates this philosophical shift better than Civita, an urban village development in Mission Valley that's focused on both energy efficiency and sustainability.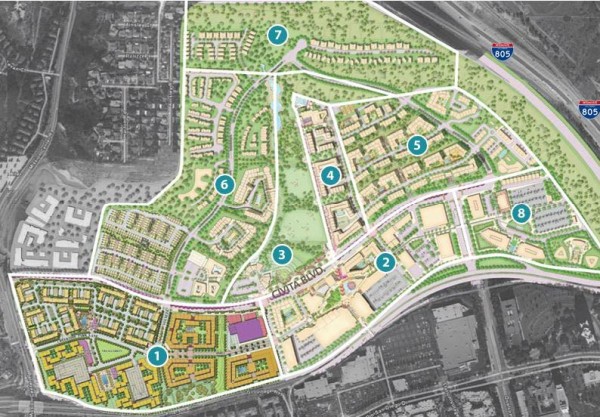 Although it may look similar to housing developments you've known in the past (lots of dwellings in a relatively small areas) Civita's developers are working with partners like San Diego Gas & Electric and AT&T to ensure that living there is greener and more convenient than any other place in the area.
"New homes, apartments, shops, restaurants and offices will be connected through a network designed more for walking and biking than driving," explains the Civita website. "Each of our eight districts will have its own distinctive character and undeniable style, all wrapped around beautiful open spaces. Over 60 acres of parks, open space and a civic center are planned, with the public park planning process now underway."
Civita residents will enjoy solar panels, EV charging stations, fuel cell generation, battery storage, and enhanced energy management tools. The community will also be home to a small, shared fleet of car2go vehicles, reducing the need for personal vehicles and helping to keep in-neighborhood traffic to a minimum.
Water conservation is another area of focus within the development. "The community's irrigation system relies on computerized weather-based control systems to minimize water use, and Civita will be augmenting its water supply with reclaimed water. The landscaping design also calls for clustering plants according to water usage," reports Energy Manager Today. Combined, these green choices will help Civita use 50 percent less water per person than traditional suburban developments. Good news in arid California.