It's Friday, and if, like me, you've had an incredibly long week, some shiny happy news is in order. And I've got just the thing. Carbonfund, one of the world's leading providers of carbon offsets, recently launched a tree-planting campaign. But this is more than "donate and we'll plant trees". Way more.
With an aim to plant 50 million trees worldwide, Carbonfund.org has created a win-win-win making it easy to support tree-planting projects while receiving rewards for free dining at your favorite restaurants AND the chance to win a Caribbean vacation for two. If you've got a computer and a few spare minutes, you could rack up multiple entries to this generous contest–all while helping Carbonfund fight deforestation.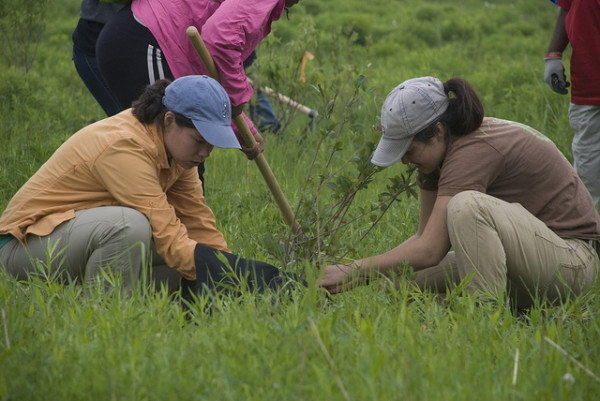 The contest seems to be two-fold. Entering the sweepstakes for the tropical vacation (gosh, doesn't that sound great right now?) just requires a 'like' on Carbonfund's Facebook page. You can net 5 extra entries for sharing it on your timeline as well.
Getting your hands on the free dining perks requires you to click over to the 'Plant Trees, Dine Free' page on Carbonfund's website. There you'll have the option to Plant 50 trees for $50 and then receive $100 in Restaurant.com dining gift certificates. Planting 75 trees costs $75 and earns you $200 in dining gift certificates, while spending $100 to plant 100 trees earns you a whopping $300 in dining gift certificates.
"Carbonfund.org was founded with a mission to make it simple and affordable for individuals and businesses to help improve the environment and fight the effects of climate change, and this environmental triple-play is our most ambitious effort yet!" said Eric Carlson, president of Carbonfund.org, in a press release.
Proceeds from the campaign will be used to plant trees and prevent deforestation around the world. View Carbonfund's current tree-planting projects here.
Good luck!