From Google to Apple, companies the world over are getting in on the green building trend. It seems like once a month, a major tech company announces their plan to erect a new headquarters that's designed for sustainability. But there are plenty of other industries interested in minimizing their environmental impact.
Take the Lela & Harley Franco Maritime Center on Seattle's Harbor Island, for instance. Occupied by Harley Marine Services (HMS) which operates ports in Seattle, San Francisco, Los Angeles, The Gulf Coast and New York, this state-of-the-art headquarters incorporates green construction and enjoyable spaces for a LEED Gold-certified facility that pays homage to the surrounding beauty of the Pacific Northwest.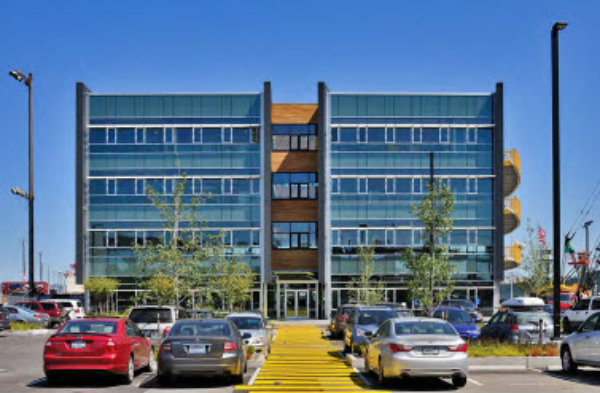 The 45,000 sq. ft., four story office building features glass window walls and natural wood finishes that welcome and reflect the natural light. Inside, employees find an open, multistory daylight atrium, seven shared conference spaces, a 2,000 square foot training space, a fitness room, showers, bike storage and a large outdoor deck overlooking the water.
Outside, the parking lot boasts twelve electric car chargers in the parking lot, and according to a press release, the company plans on purchasing "only hybrid, clean diesel or electric engines where available for both marine vessels and motor vehicles."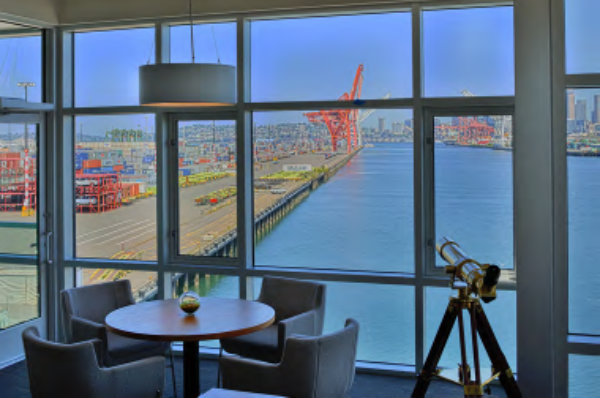 According to HMS magazine [pdf], "The new Harley and Lela Franco Maritime Center [also] incorporates water conservation, storm water management, and solar power capabilities.
The architect on the project was Mithun, Inc. and the General Contractor was Schuchart Corporation (which is also responsible for the uber green Bullitt Center), so it's no surprise that HMS hopes the building will achieve LEED Platinum in the future.