When reporting on new buildings or construction techniques, we often refer to energy efficiency goals. We may say that a planned building is predicted to qualify for LEED Gold, or that a particular material should reduce energy consumption by a certain percentage. But that's only half of the story.
In a fair number of cases, buildings fail to meet the efficiency goals set by architects and builders. How does this happen? It's not that building experts don't know what they're talking about or that the goals are unrealistic. Constructing a new building or remodeling an existing one always has unanticipated complications and challenges. According to energy analysts in Colorado, a breakdown in communication often stands in the way of true energy savings.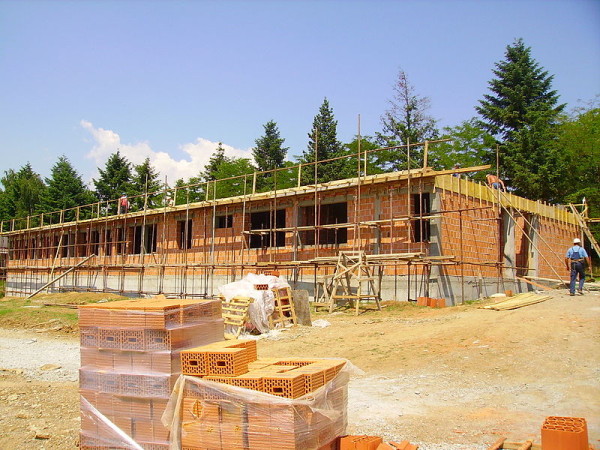 According to research conducted by Beu; Anthony Hardman, a building performance analyst with The Green Engineer; and Tom Riead, an energy engineer with Tolin Mechanical, difficulties in organizing all of the people involved in a building project often means that important information about energy efficiency falls through the cracks.
In a paper called "From Design to Occupancy: Strategies to Enhance Building Performance and Prediction Accuracy," recently presented at an industry conference in June, the authors outline five common pitfalls that cause many construction projects to fall short of projected energy savings.

From the official press release:
1. Relying on the Wrong People: The task of assessing proposed building systems and calculating energy savings is often delegated to a junior team member with limited knowledge and understanding of the energy code, simulation tools, modeling protocol and documentation requirements. Relying on under qualified team members to perform this important task can result in miscalculations.
2. Poor Design Details: The use of generic or inadequate HVAC and lighting control sequences is an example of poor design details that can impact predicted energy performance.
3. Installation Errors: Design specifications that are changed "on the fly" during the construction process can significantly alter building performance and projected savings.
4. A Failure to Communicate: There is often a lack of communication and coordination between team members responsible for design, construction and operations. Design changes and other critical information may not be shared with the analyst responsible for predicting a building's energy use.
5. A Lack of Accountability: Individual team members are typically responsible for specific tasks, but no one is ultimately responsible for how the building performs once it is complete. As the building completion draws near, getting the building ready for occupancy takes precedence over preparing the building for optimal operation.
In order to combat these challenges, the authors suggest that creating a clear feedback loop for communication is paramount. Any and all changes to plans or materials has to be communicated to the project's energy analyst in order to keep expectations accurate.
They also suggest that construction plans include proper training of building and maintenance staff to ensure the building systems are operated as intended once the facility is completed, and incentive programs that reward team members for the building's energy performance.
For more information, or to view a copy of the research paper, "From Design to Occupancy: Strategies to Enhance Building Performance and Prediction Accuracy," visit www.tolin.com.