Often disguised as vegetable oil, palm oil exists in almost every processed food and many personal care products on the market today. Almost all palm oil used today originates in Indonesia and Malaysia. Although these countries depend on the revenue from exportation, their zeal to produce more of this oil is decimating vast areas of pristine rainforest.
While organizations work to educate palm farmers about more sustainable ways to meet demand, Peisy Ting, a resident of Kuala Lumpur, Malaysia, has an idea that could help clean up the industry on the other end. Her line of Palm Republik notebooks and journals are made from tree-free paper derived from the agricultural waste of palm oil production.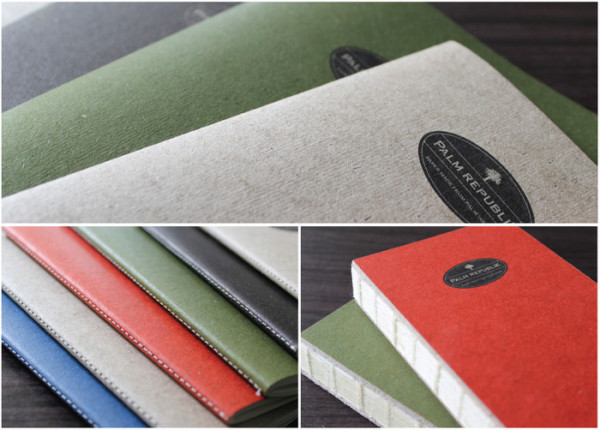 As you might imagine, it takes a lot of palm oil to produce 50 percent of the products that line grocery store shelves. In the process of gathering the palm fruit from which the oil is obtained, Empty Fruit Branches (EFB) are cut down and discarded. For every ton of palm oil produced almost five tons of waste goes to the landfill or the incinerator.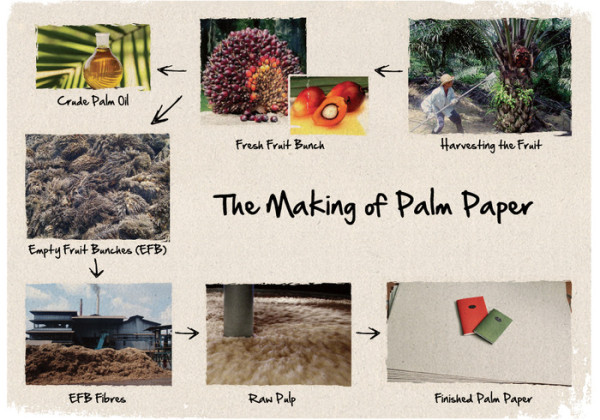 Palm Republik seeks to turn that waste into a valuable alternative to tree-based paper. These gorgeously sewn notebooks, journals, notecards and other stationary might seem odd in today's digital world, but for those who journal, like to jot down creative ideas, or simply appreciate the special treat of a handwritten note, they are a lovely alternative to an email or text.
"Being Malaysian and an art director, this project is based on two areas that are close to my heart: design and the environment," explained Ting in an email. "Palm paper is biodegradable, bleach free and uses no fibers from the tree itself making it very eco-friendly."
If you'd like to help Palm Republik support this new industry in Malaysia, check out the project's Kickstarter page.