Last year, I wrote about the wonderful phenomenon of colleges and universities turning greener.  Always looking for a marketing edge, many institutions of higher learning are even competing over "greenness."  Of course, there are shades of green, and sometimes colleges' actual commitment to sustainability is as thin as a coat of very light green paint – though it may figuratively be slapped on every building, brochure, and website electron.  Other schools accept and absorb sustainability to their core, actually infusing green principles across their physical, philosophical, and pedagogical space. Those are the green institutions of higher learning that are demonstrating leadership.
The same thing seems to be happening to cities and urban counties across the US and Canada, eager to acquire "green" branding.  Some are just spraying on that coat of light green paint, putting a banner on their main website, and calling it a day.  But many are coming to the realization that creating a smart and sustainable city means ultimately attaining a high level of economic efficiency, a high quality of life, a highly desirable place in which to live and do business, and a meaningful commitment to environmental responsibility.
But what really makes for a green or sustainable city?  And how can sometimes highly diverse urban areas attain it?
First, what doesn't make for a green city – alone.  By all means earn certification under green rating systems.  But don't stop there.  Kaid and I are strong supporters of LEED, having both been directly involved in the development of LEED for Neighborhood Development and peripherally in the underpinnings of the more traditional LEED green building rating systems.  In my day job, I work in one of the very first "Platinum"-certified buildings, and in many ways it is magnificent.  In general, the more LEED Platinum buildings, the better.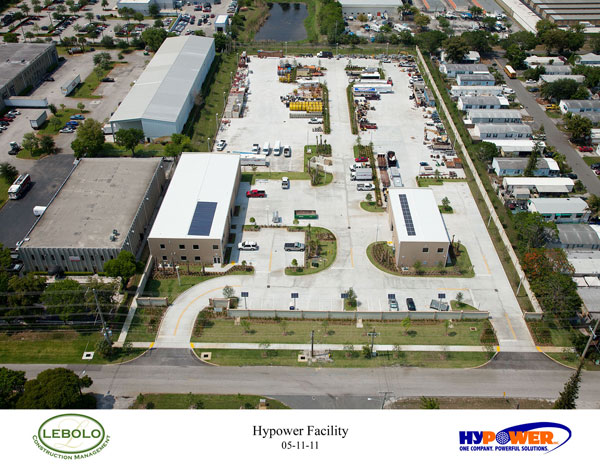 But Kaid recently wrote of the problems with LEED:   even Platinum, the highest level of LEED attainment, can be bestowed on places of low actual environmental achievement, given the important issues of context and location.  One can have a LEED Platinum building set amidst low density sprawl, disconnected from a walkable, transit-friendly urban place – so that the resources dedicated to (and the pollution from) transportation and landscaping overwhelm the place's otherwise green advantages.  Also, given the many options in LEED's scoring system, the program can be gamed, using various technologies to substitute for other features that may actually be better for sustainability.
So, lots of LEED buildings and even LEED neighborhoods are surely a good thing, but they are not a sufficient thing to declare a municipality sustainable.  Here is what I think are the essential elements (there are many more, but these are the most basic):
Committing to green;
Building green;
Buying green;
Powering green;
Conserving nearby (and creating internal) green landscapes;
Protecting green:  both water quality and water quantity;
Locating green:  creating a compact, walkable, interconnected, mixed-use community;
Moving green:  diversifying transportation and increasing accessibility; and
(Not) wasting green:  getting to zero on the production of waste.
Some discussion:
Committing to green.  First, a city needs to declare its intentions.  Words matter.  In particular, the city or county council needs to officially adopt a clear statement of green principles or guiding philosophy.  It then needs to begin living by that statement in the face of inevitable obstacles and challenges.  It needs to use its bully pulpit to move the private sector and residents, and go through planning processes, pass appropriate ordinances, and implement policies that will change the way everyone does business and makes everyday decisions.
Building green refers to officially requiring highly rated green buildings across all municipal functions and public spaces, from schools to city hall; it also refers to either requiring some level of green building for all new private construction or, at the least, promoting it with incentives and assistance for private sector action.  Buying greenmeans greening the city's supply chain, from paper and cleaning products to cars and trucks for the municipal fleet.
Powering green is about energy efficiency and responsibility.  To the maximum extent possible, the municipality should purchase its own power needs from renewable energy suppliers, and with incentives should encourage the local private sector and residents to do so as well.  It should also provide residential energy audits and, perhaps through bulk purchasing agreements, help connect businesses and citizens to high-efficiency equipment, appliances, and fixtures for their homes and offices.
Conserving (and creating internal) green landscapes is essential.  Farms, forests, open range, natural stream valleys, and the like surround every urban area.  It is not a sustainable practice to allow them to be swallowed up by the unimpeded outward march of suburban and ex-urban sprawl.  To the extent the municipality has political control over such outer areas, it should act to conserve them with strong zoning and conservation easements.  If it does not have such control, the local government should seek regional cooperative action with its neighboring jurisdictions to try to accomplish these same ends.
Such action could even go so far as formally cooperating to share a proportion of revenues across a region to help compensate for the potential loss of taxable properties by one community, while tax revenue-producing land uses go to another.   By the same token, cities and urban counties need to create and maintain green space within and throughout their urban and suburban centers, including trees and green space for recreation, cooling, stormwater management, and simple aesthetic enhancement and livability.
Protecting water quality and quantity.  Useable green space and green infrastructure that mimics natural areas' ability to infiltrate rainwater runoff can do double duty to help protect water quality.  So can steps like increasing an urban area's tree canopy, mandating the buffering of streams with trees and plantings, and making sure that both redevelopment and new building meets high stormwater management standards.
Water conservation is also important.  A community can mandate water-conserving appliances and fixtures and water-conserving landscape practices, as well as effective water harvesting and re-use.  It can even protect the watershed around its drinking water supply, and in so doing avoid the millions of dollars necessary to heavily treat its drinking water, transport it from afar, or compete with other users for it.
Locating green:  creating a compact, walkable, interconnected, mixed-use community.  These are the watchwords for designing how a community develops and matures, so that daily activities don't always require a car ride and lots of space-wasting parking.  Such designs encourage healthy lifestyles, with the ability to serve many daily needs by walking or biking.  Such development patterns can also help keep a community economically vibrant.  Essentially, this is the opposite of developing sprawl.
Moving green: diversifying transportation and increasing accessibility.  The transportation sector gobbles huge amounts of fossil fuels and emits greenhouse gases and several health-affecting air pollutants, while the runoff from streets and highways is contaminated with basic water pollutants and toxins.  As cities become more walkable, land uses more mixed, destinations more interconnected (rather than disconnected, as has been the late 20th century development pattern of many places), and densities (even moderately) increased, cars become less necessary and transit becomes a real option.
"Accessibility" is a key word here, because the true goal of systems like transportation that connect isn't necessarily easier mobility but easier accessibility to goods, services, and other people.  Indeed, accessibility can, for some purposes, replace mobility – even accessibility via fast, modern, fiber-optic internet connections.   Building expensive, new or expanded highways is applying a 20th-century solution to 21st-century realities.  With walkable neighborhoods, shorter driving distances, and advanced technology, highway-building can move from the automatic default of state and local government to the truly extraordinary option.
(Not) wasting green: getting to zero on the production of waste.  Cities and urban counties regularly wrestle with solid waste issues:  expensive municipal landfills that are not functioning well environmentally and are filling up; expensive waste-to-energy plants that they need to keep feeding.  But what if the production of waste got reduced, and then reduced still further?  What if municipal recycling were taken to the next level, to the point of sorting, recycling, or re-using almost everything in the waste stream – including compostable waste – that many western US cities already handle quite well?  These would be excellent objectives for which a city could aim.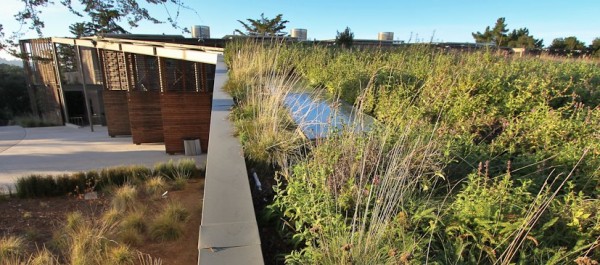 Right now, many cities are unofficially competing for being the greenest, promoting their own assets along the way.  Chicago and Washington, DC have built hundreds of thousands of square feet of green roofs, and Toronto is one of the few cities which requires them.  Nashville has a terrific new zoning code that promotes sustainable design.  Philadelphia and the City of Lancaster, Pennsylvania are moving forward with multi-million dollar green infrastructure plans to help solve their combined sewer overflow and stormwater problems – and attain other good ends.  Olympia, Washington wants to be the greenest city in America, incorporating many of the features noted above.  (It even has a neat policy and incentive program for converting a good part of its several thousand septic systems to the use of the more environmentally efficient sanitary sewer system.)
Yet more cities are going green.  Missoula, Montana has an ambitious carbon neutrality action plan in place.  Vancouver, BC has tried hard to make its compact urban form a part of a sustainability signature.  Kaid also has written before about localities likeRockford, Illinois that are creating sustainability plans and using a variety of criteria to measure their progress.  There are other world cities, in the meantime, where biking and walking predominate, solar energy and wind energy provide a substantial amount of their energy needs, or other major green initiatives are taking shape.
This is all to the good, and hopefully, more cities will undertake more of these efforts, comprehensively.  Cities and urban centers, where the majority of us now live, can have a substantial effect on how well we thrive in the future, how we affect our climate, and whether precious water resources will be there when we need them.  Sustainability to me means not diminishing the future for the present.  Cities can get there. But it does take intention and real work to be green; it's not easy.  Just ask Kermit.

Editor's Note: EarthTechling is proud to repost this article courtesy of Natural Resources Defense Council. Author credit goes to Lee Epstein.