Scientists say the worst drought in 1,000 years could be just around the corner. All over the world, water-poor countries are scrambling to figure out how they will provide adequate water for people, plants, animals, and businesses in an increasingly dry climate. Since voluntary conservation efforts have met with only minimal success, Indian officials feel it may be time to up the ante.
The Maharashtra government recently announced plans to require that all businesses engage in water recycling and rainwater harvesting. The state, which home to over 100 million people, has endured an ongoing drought, and water resources are already dangerously low. The government sees mandatory water recycling rules as its only hope.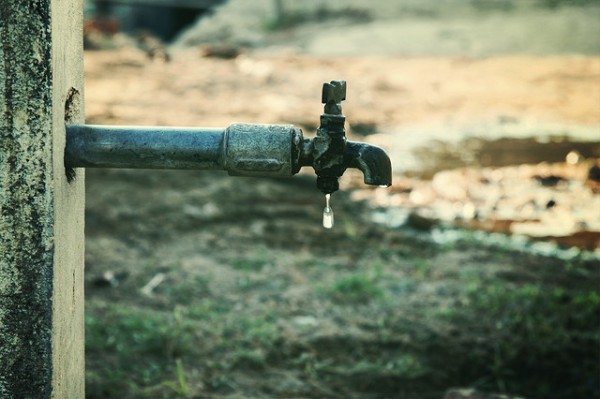 If you think the extreme heat, shriveled crops, and wildfires 2012 brought to America were bad, be glad you're not living in India.  The Marathwada region is home to brewery, distillery, auto and auto ancillary and pharma industries dependent on a single source of water—the Jaikwadi dam. And according to data from the state water resource ministry, the dam just had 4 percent usable water left in mid February.
As a result, the government has decided to turn suggestive guidelines about industrial water conservation and recycling into mandates. "So far, we only had guidelines for the industry to take measures like recycling of water, rain water harvesting and adopting other water usage optimization techniques," Maharashtra Industrial Development Corp. (MIDC) CEO Bhushan Gagrani said in an interview. "However, this year's drought has underlined the need for making it mandatory and MIDC will soon come out with the policy on this issue."