No, no…not on the sidewalk. But very close to it, if designer Eddie Gandelman is able to realize this vision for "When Nature Calls", a public toilet that will recycled urine into fertilizer for flora growing in the built-in planter.
Think of the last big city you visited, like New York or Chicago. Of all the things it could use more of, public bathrooms and more areas of grass, trees, and bushes are probably two of them. The problem with major cities is that all of the open ground space is occupied by buildings and pavement. Above ground planters are an alternative, but most just become repositories for trash and, well, pee. Gandelman simply took our natural inclinations one step further with his public urinal planter concept.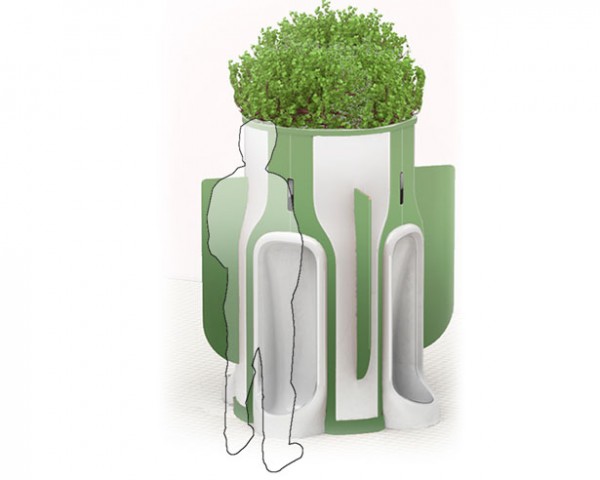 Sure, it kills the grass when your dog does it, but human urine can actually make a great fertilizer. Our pee is full of potassium, nitrogen, and phosphorus, which, when properly filtered, is a tasty buffet for plants. Tuvie explains:
"By setting up the restroom in pod format with 4 urinals on every pod, the users can enjoy more space and privacy. This system as well paves way for both peeing and watering the plants." The project employs three filtration materials: charcoal, crushed limestone, and greensand. After filtration, the remaining urine flows into the central planter, feeding the plants.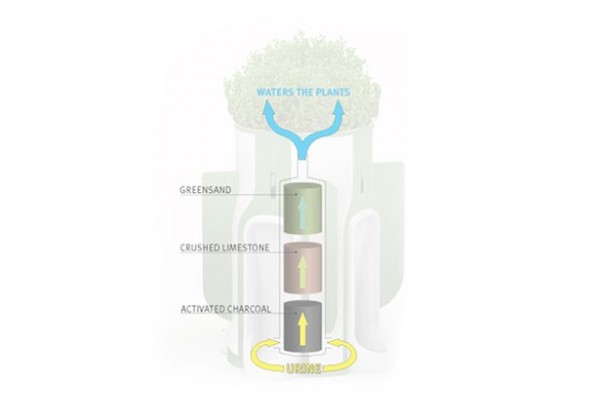 Some have suggested that this might be the perfect solutions for restaurants in big cities, which could save money by growing their own food. Although, as TrendHunter notes, we might not be ready for pee-fertilized lettuce just yet.