Many home and business owners want to go green. Awareness about the money-saving potential of renewable energy systems and energy efficient upgrades is at an all time high. The only problem is that available funds are at an all-time low. Property Assessed Clean Energy or PACE programs offer long-term financing for these projects by allowing people to for them through their property taxes.
Last September, we reported on the new HERO PACE program out of California's Western Riverside County. At the time, the program was less than a year old, but already experiencing smashing success, with $50 million in home energy retrofits installed. Just four months later, the program continues to pick up speed, with more than $100 million in energy upgrades approved. Now, the program is expanding to include communities throughout California.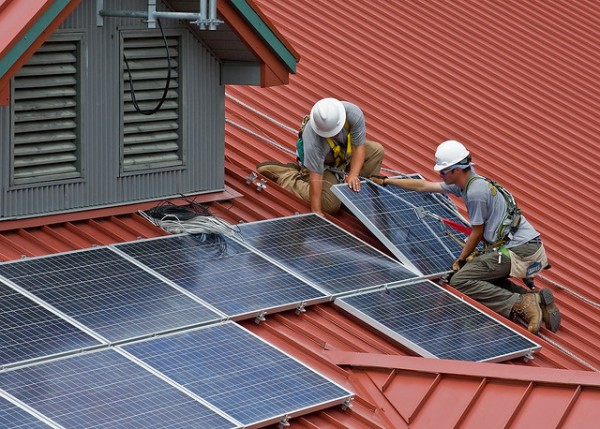 The positive effects of the HERO financing program aren't only enjoyed by smaller energy bills for homeowners. The local economy via contractors and renewable energy technicians are also seeing a much needed uptick in business. "HERO Financing has been a huge part of the growth my business has seen over the past few months. After years of having customers make upgrades only when absolutely necessary, I have been pleasantly surprised to see homeowners coming out of the woodwork to make the changes they have long dreamed about," said Glen Rusche with Synergy Companies, Inc.  To date, more than 530 contractors in Riverside County have registered with the program.
HERO-eligible improvements range from Heating, Ventilation and Air Conditioning (HVAC) systems and insulation to water heating to solar systems. The HERO Financing Program leverages home equity to secure the property owner's investment in energy efficient improvements. HERO offers low fixed interest rates with payments options of 5, 10, 15, or 20 years and interest is tax deductible.
Program officials hope that the overwhelming success of HERO in Riverside County will encourage other cities and counties to establish PACE programs of their own. If they don't want to start from scratch, HERO is an easy-to-implement stand-alone solution just waiting to be shared.