We know a few guys who view beer as biofuel – fuel for their own bodies, that is. Alaskan Brewing Company is taking a more responsible approach to the concept.
The Juneau craft brewer is using the spent grain from the brewing process as the sole fuel source for a custom-made boiler. The innovation will cut the use of fuel oil in the brewhouse by more than half, according to the brewery.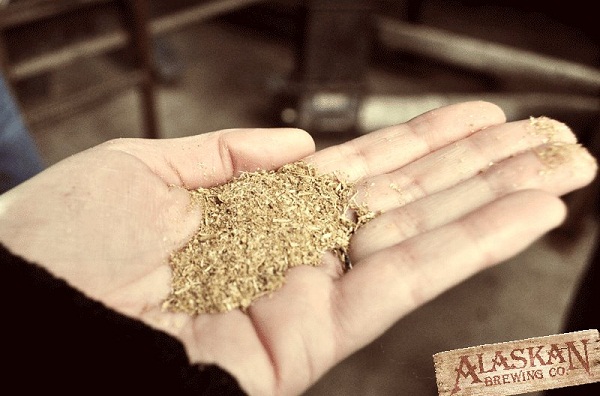 "We have the unique honor of brewing craft beer in this stunning and remote place," Alaskan Brewing co-founder Geoff Larson said in a statement. "But in order to grow as a small business here in Alaska and continue having a positive effect on our community, we have to take special efforts to look beyond the traditional to more innovative ways of brewing. Reducing our energy use makes good business sense, and good sense for this beautiful place where we live and play."
We've seen a number of situations in the alcohol industry where the byproduct of the brewing or distilling process has been put to use as a supplemental fuel source. The difference here is that the new boiler operates on the spent grain produces at the winery alone.
This is another in a line of green innovations the brewery claims. In 1998, it says it became the first U.S. craft brewery to put in a system that reclaimed carbon dioxide created in the brewing process. In 2008, it adopted a Belgian technology called a mash filter press, which allowed it to "reduce the amount of water, malt and hops" needed to make its beer, and produced spent grains with low moisture content. That made it easier to dry the grains, something the brewery had long done, before shipping the stuff off to the Pacific Northwest – there aren't any ranches or feedlots on the Alaskan Panhandle.
But now that grain stays put, and instead of helping grow steaks, it helps make beer.