When designing a green home, sometime architects must battle the local building ordinances almost as much as they strive to conserve energy. For Portuguese design firm Sala2 Arquitectos, clients living on the island of Sao Miguel in the The Azores wanted to open up their 1990s-era tract home to a more natural environment, but were severely hemmed in by their neighbors and restricted by tough zoning laws that limited the amount of modifications that could be made to the exterior.
The solution they came up with was one of subtraction rather than addition. The architects cut straight across the width of the house on one end and removed it entirely, like taking a single slice out of a loaf of bread. In that open-air space, they created a living green wall of vegetation on the outer section, from the foundation to the rooftop, and added large windows and sliding glass doors to the opposite wall.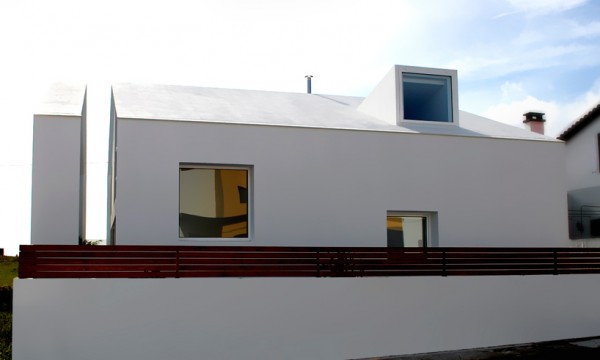 The void created by the slice only slightly reduced the interior space of the 1,450-square-foot house, but it also added a narrow courtyard and provided an exciting visual element in the house without intruding on the privacy of the young couple who own the home. The sliding doors also provide better ventilation for the whole house — in effect, bringing a little of the outside into the interior.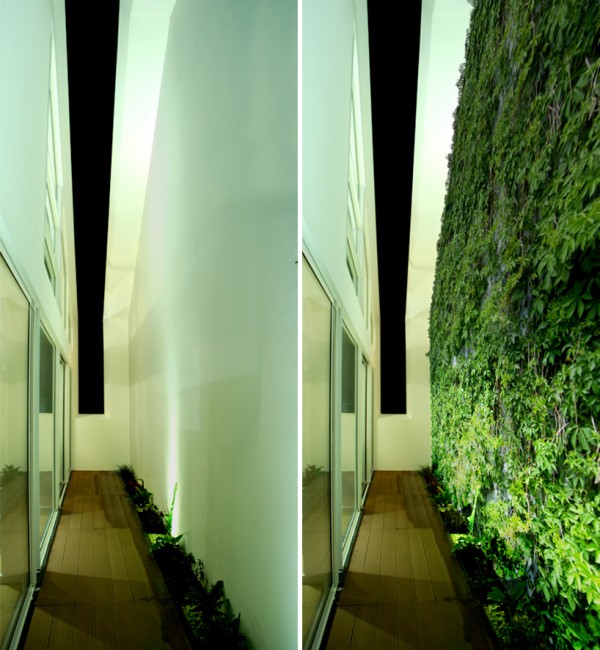 The renovation of the house, located in the small island community of Relva, was done in 2012, so the green wall currently only has a few small plants growing at the base. But in the tropical environment of the Azores, the plants will soon climb up the entire wall, providing the interior spaces with views of a lush vertical garden, rather than the wall of the neighbor's house.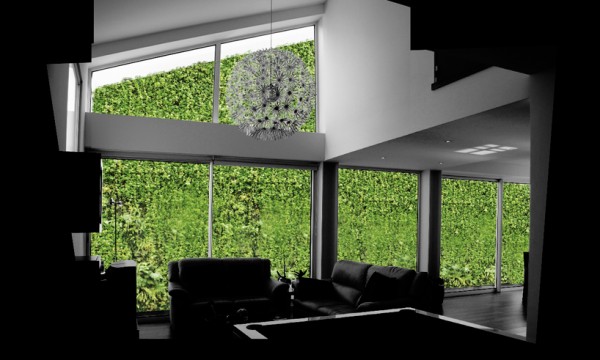 By enlarging the side windows and adding a large gabled window on the second floor, the Relva renovation has transformed the formerly drab bungalow into a home that is flooded with natural light and more connected with the ocean climate, yet still feels private within the closely packed suburban neighborhood.