Winter will be here before we know it. Depending on where you live, the cold weather season could mean feet of snowfall or just never-ending rain and clouds. Most of us have already opened our closets, exchanging shorts and tank tops for outdoor wear that will keep us  warm and dry no matter what Mother Nature throws at us.
Although they may feel nice, a new report from Greenpeace Germany found that this protective gear may actually be dangerous for you and the planet. After testing garments from some of the top outdoor clothing  manufacturers, the environmental group found that most were contaminated with health-threatening chemicals.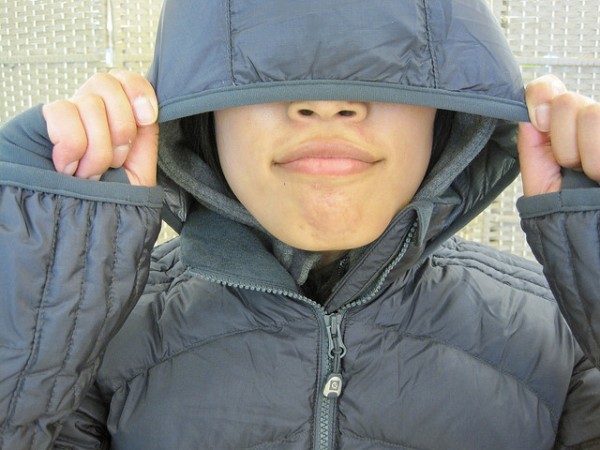 The report, titled "Chemistry for Any Weather" [PDF] shows that products from Jack Wolfskin, The North Face, Patagonia, Kaikkialla and Marmot all contain noticeable concentrations of toxic perfluorinated and polyfluorinated chemicals (PFCs). Both the Mammut and Vaude jackets also contain high concentrations of fluorotelomer alcohols, which can break down to into PFOA. Recent studies have linked PFOA exposure to reduced fertility, thyroid diseases and immune disorders. The report provides a drastic reality check for these companies, many of which have positioned themselves as environmental advocates and preservers of nature.
Companies use these PFCs and PFOAs are used to make clothing water repellent, but Greenpeace says they cause problems after the water washes off. The outdoor clothing industry advertises its products featuring images of pristine nature. But the reality is that the harmful substances used by this industry are now to be found in the environment and in the blood of humans all over the world, says Manfred Santen, Greenpeace Germany expert.
Greenpeace hopes the report will pressure clothing makers to ban these chemicals from production and to further develop fluorine-free alternatives. The textile manufacturers need to replace these hazardous chemicals with environmental-friendly alternatives. In particular all PFCs must be tested under the chemicals regulation for the European Union," said the organization in a release.