We've seen New York City make some bold moves toward energy efficiency in recent years. (Which is something we imagine won't be forgotten in the general rush to rebuild and renovate in the wake of Sandy.) Now, another major U.S. city is getting on board with energy efficiency and its benefits to the local economy: Atlanta, Ga.
We recently received word that Invest Atlanta, the Economic Development Authority for the City of Atlanta, has voted to unlock up to $200 million in energy retrofit financing via the Clean Energy Atlanta program. The city will be partnering on this program with Ygrene Energy Fund, a leading provider of clean energy finance programs for local governments,  to make funds available to commercial and multi family residential building owners in Atlanta's central business district. This major initiative is projected to create as many as 3,000 jobs and inject up to $530 million into Atlanta's economy.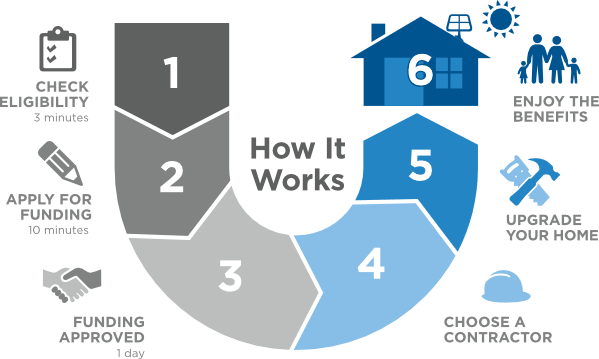 Clean Energy Atlanta is an initiative that provides private funding for building energy upgrades at no installation cost, repaid through property tax assessments. Operating as a "one stop shop" for financing and administering project deployment, the program connects owners of eligible buildings with qualified local contractors to perform renewable energy and energy efficiency upgrades. With this approval from Invest Atlanta, the program now continues to the City Council for a final vote.
The initiative is part of Atlanta's plan to reduce its carbon footprint as a city by 7 percent by the end of 2012, as part of the U.S. Mayor's Climate Protection Agreement of 2005. (In support of that goal, Atlanta was one of the first cities to join in the Obama Administration's Better Buildings Challenge – a federal initiative to increase energy efficiency in buildings by 20 percent over the next decade and reduce energy costs for American businesses by nearly $40 billion.)
Building owners and contractors within designated jurisdictions in the City of Atlanta's Clean Energy District don't have to wait until the final thumbs-up from the Atlanta City Council, though — they can sign up to receive updates regarding program launch and upcoming contractor training events online.