New York City's Waldorf Astoria is pretty posh digs for just about anyone, and now, thanks to PlaNYC, 250,000 bees call the rooftop of this fabled hotel their home. Inhabitat reports that the inhabitants of six beehives were transported to their new midtown Manhattan home via Lincoln Towncar, part of Mayor Bloomberg's plan to support the pollination of a million new trees over the next decade (an ambitious goal the city is already halfway to completing). Oh, and attention gastro-tourists — don't forget to request some extremely local wild (urban) honey with your toast and tea next time time you pop into the Waldorf Astoria.
Along the lines of the Bee House concept home, this move reflects a growing concern over the collapse of bee populations nationwide, and a desire to create urban infrastructure friendly to pollinators. Waldorf Astoria Beekeeper Andrew Cote explained, in an interview with the AP,  "About half the population of each hive, foragers, are flying, mostly in the direction of Central Park." This provides the city with valuable pollination services (free of charge!) that promote greenery in the city. A number of hotels in the InterContinental chain (one of which is located in Time Square) have recently installed beehives, and even the White House got in on the act last month. All of which is good news for both plants and people, as the world's food supply depends, in part, on healthy populations of these fuzzy flyers.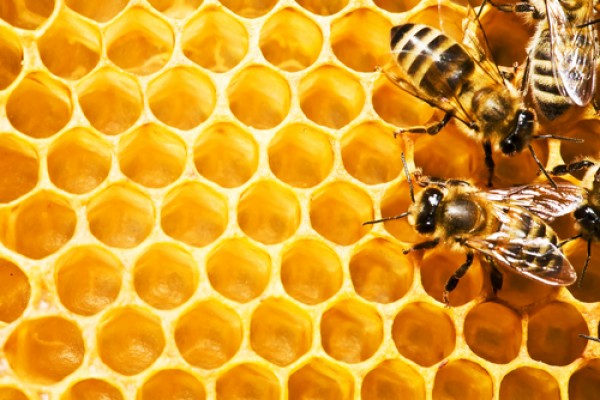 If you need any further indication of a sea-change in the general public attitudes toward bees, consider the fact that, until 2010, beekeeping was actually illegal in the Big Apple. But since colony collapse disorder has made the news, more and more people and organizations have come together to publicize the importance of bees and overturn such legislation. Now, if you want to keep bees in NYC, you simply need to get a permit and  make sure you register with the Department of Health.
When one of the world's most famous luxury hotels sporting bee-hives, we wonder, will bee-keeping become a new mark of green luxury — the mark of a true eco-foodie, perhaps, the way backyard chickens have become such a staple amongst the urban farming set? That, of course, remains to be seen. But according to the Huffington Post, guests at the Waldorf Astoria can now tour the hotel's six rooftop hives.