Here at EarthTechling, we like a fine craft-brewed beer as much as the next guy (or gal). You know what we like even more? A fine craft-brewed beer from a brewery that makes use of sustainable strategies like solar power, solar hot water, and/or electric vehicles. Which is why we're happy to report that the nation has gained its very first LEED-certified microbrewery in Brewery Vivant of Grand Rapids, Michigan.
Triple Pundit reports that Jason Spaulding and his business partner and wife, Kris, were focused on creating a brewery that incorporated local and sustainable strategies from the outset. (Spaulding learned to appreciate locally sourced food during the time he spent learning to brew beer in Belgium, while Kris brought thirteen years of experience in Herman Miller's business sustainability department to the table.) The couple tapped the expertise of the friends they made a craft-brew festival from New Belgium and Sierra Nevada breweries to develop their ideas, as well as Catalyst, a local design with expertise in sustainable retrofits.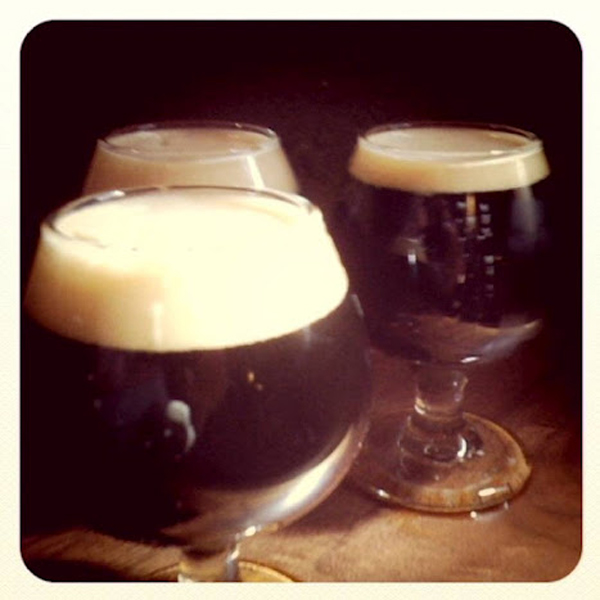 The Spauldings chose to renovate  a former funeral home in the East Hills neighborhood of Grand Rapids, due to the building's layout (they needed two stories — one for the brewery, and one for the pub) and its proximity to a popular local-foods restaurant across the street, Greenwell. Brewery Vivant opened in December 2010 as Michigan was laboring under the recession, but soon become a popular spot. It was awarded LEED Silver status in February of this year.
In addition to its building's green, energy-efficient profile, the brewery's pub features a seasonally rotating menu and features beer-to-go in cans made from 68 percent recycled aluminum. Why? Because recycled aluminum has a significantly lower environmental impact during creation than either virgin aluminum or glass, and, as brewmaster (Jason) Spaulding is happy to explain, cans protect their beer from light and oxygen just as well as bottles. The brewery plans to increase distribution efforts soon to include the Chicago area.