The Aeratron Ceiling Fan, which received honorable mention in the Green Dot Awards Professional Product category, is the only truly silent ceiling fan to meet Energy Star's strict standards, according to the Australian company behind the product.
It does this via an organic design that controls airflow over and under the three blades, in what it calls a "bionic" concept — inspired by bird wings — that prevents noisy air swirl and the flapping sound of unbalanced blades. This 3D aerofoil blade with winglet design is patented, and makers say that adding an Aeratron to a home's HVAC system can reduce energy use by up to 50 percent and improve the well-being and productivity of building tenants.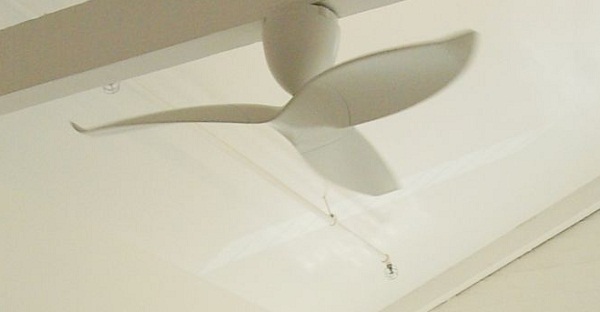 The Aeratron is billed as an energy miser, thanks to a DC motor that uses only 22 to 35 watts compared to most AC-operated ceiling fans which use between 50 and 120 watts. The Aeratron's motor also offers six speeds, rather than the typical three, and its action can be reversed with the use of a remote, unlike most ceiling fans, which require the homeowner or business owner to climb up on a ladder to move a toggle switch to achieve reverse rotation.
In addition to its ergonomic profile, the Aeratron Ceiling Fan claims great durability. Made with ABS (acrylonitrile butadiene styrene) plastic, it is said to be stronger than simple polystyrene and more temperature resistant. ABS is also recyclable, as is the aluminum used in the Aeratron's housing. As a result, it's no surprise that Aeratron Ceiling Fans have a 30-year lifetime.
Though most ABS plastics have a 1 to 2 ratio (1 kilogram of material produced for every 2 kilograms of petroleum used), Aeratron says its ceiling fans are manufactured using a low-waste production cycle, which costs more but delivers a smaller environmental footprint. Aeratron also boasts environmentally friendly, compostable egg-carton material in its packaging. In May of this year the Aeratron company won a gold medal for "Residential Sustainable Design" at the International Design Awards. The product is available for purchase in Australia.