While the Leadership in Energy and Environmental Design (LEED) green building certification was developed by the U.S. Green Building Council, it has emerged in recent years as a globally recognized designation for better-built buildings. In recognition, perhaps, that the U.S. has the ability to influence building standards worldwide, the federal government's Bureau of Overseas Buildings Operations (OBO) has constructed three new embassies/consulates on the African continent that have met with LEED Silver approval, which the OBO is celebrating as "building platforms for eco-diplomacy."
This announcement refers to facilities in Ouagadougou, Burkina Faso; Antananarivo, Madagascar; and Lusaka, Zambia. They all took green certification under the U.S. Green Building Council's LEED for New Construction green building rating system. Next up? Embassies and consulates in Karachi, Pakistan; Dubai, United Arab Emirates; Monrovia, Liberia; and Addis Ababa, Ethiopia, all of which are currently LEED registered.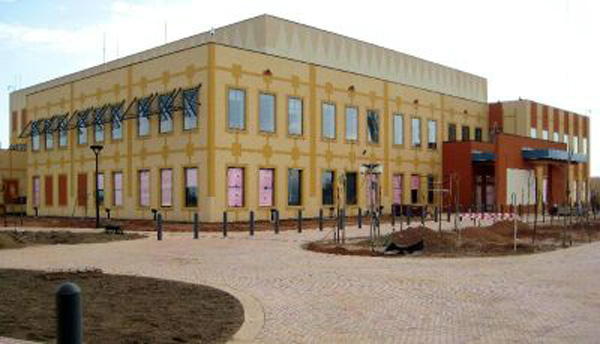 Green features of the three facilities include sun shades; solar hot water; occupancy and daylight sensors; reflective roofs; and electric traction elevators designed to reduce energy costs by around 20 percent over the baseline for embassies and consulates. Evidence of further "eco-diplomacy" includes advanced water conservation strategies like air-cooled chiller technologies, native, drought-tolerant plantings, and low-flush and low-flow plumbing fixtures.
Since 1999, as part of the Department's Capital Security Construction Program, OBO has construct 89 new diplomatic facilities and has an additional 43 projects under design and construction.