Two companies born in the Massachusetts Institute of Technology's Media Lab will join forces in the hope of delivering cost-effective and reliable in-home energy monitoring solutions for consumers.
Ember, a developer of ZigBee-networking technologies, will provide its EM300 series platform to Ambient Devices, which designs devices and systems that deliver instant information at a glance. Both companies already specialize in technologies for managing home energy consumption. By incorporating Ember's ZigBee technology platform, Ambient Devices' products will enable utilities and their customers to manage energy consumption with up-to-the-moment information.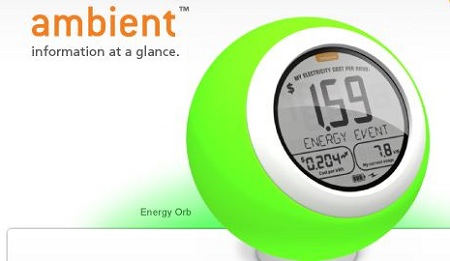 There are lots of home energy management products on the market today, but many are limited by their inability to allow appliances to communicate with each other, as well as the homeowner. When this communication network is established, inhabitants can make adjustments to power consumption based on expected comfort, energy price variation and CO2 equivalent rejection.
The difficulty of designing a device sophisticated enough to handle these calculations that is also cost-effective and user-friendly could be what has prevented products GE and Google from successfully entering the energy meter market.
Ambient Devices' previous products include the Energy Orb, a futuristic sphere that displays the real-time price of energy, and is already used by several major U.S. utilities; and The Energy Joule, which notifies consumers about current pricing and demand levels with color-coded signals.
"Ambient Devices and Ember share a long friendship dating back to our infancies at the Massachusetts Institute of Technology's Media Lab, where both were established," Pritesh Gandhi, CEO of Ambient Devices. "Both companies are committed to leadership and excellence in developing products that empower consumers and the utilities that serve them to reduce energy costs and also help preserve the environment."
The EM300 Series is Ember's newest ZigBee chip family, and the world's first ARM Cortex-M3 based ZigBee system-on-chips (SoCs). According to the company website, the EM300 places the industry's highest wireless networking performance and application code space into the lowest power-consuming chip set.