The evolution of the home energy management system likely rests upon the development of smarter and more user friendly devices then we've seen to date mostly. GE is learning this as they retool their offering, and start ups like Nest are putting an Apple like spin on the home thermostat. One other company which may be figuring this out as well is Allure Energy.
Allure Energy debuted at CES 2012 what it calls the first truly automated home environment and energy management system. Dubbed EverSense, it is part of a larger platform that company says makes use of something called "Proximity Control." This part seems to work for consumers under a number of scenarios – for example, making use of a smart phone app, one can manage HVAC energy use based on how far, or near, each user may be from their home.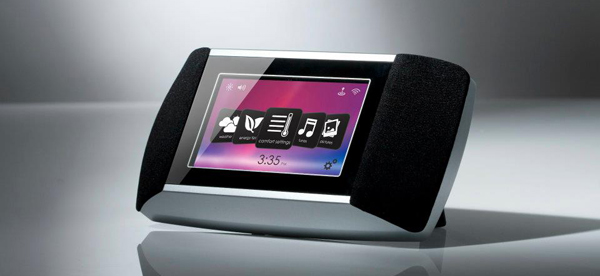 As they return, the Allure Mobile portion helps to automatically create the environment they want via proprietary location based control technology running on the user's smart phone.
As for EverSense, it is a colorful in-home energy display screen and thermostat replacement technology. It allows consumers, again via a layer of proximity control, to have their home environment managed automatically, while saving on energy costs, according to Allure.
Powered by Freescale Semiconductor's i.MX53 application processor, the EverSense device also allows one to stream music, watch videos, view photos and get weather updates. Allure said this system should be available in the early part of this year, with pricing believed to be around $350.