Thirty-one percent of U.S. residential electric customers are considered "concerned greens," people who are highly likely to participate in energy management programs. Those are the findings of SGCC's Consumer Pulse and Market Segmentation Study. The study was conducted by Market Strategies International for the Smart Grid Consumer Collaborative (SGCC).
The survey was conducted by telephone, with a sample of 1,200 people. It concluded that there were five distinct profiles of U.S. electric consumers. The highest percentage, 31 percent, fell under the "concerned greens" category. These people were categorized by being protective of the environment and supportive of smart grid initiatives.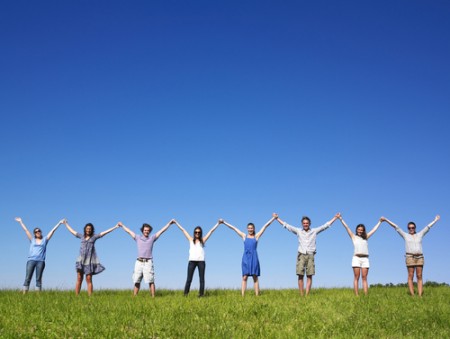 The second largest group, 23 percent, were coined,"young America", this group was classified as not knowing much about smart grid technologies, but were interested in learning about its potential for environmental benefits and costs savings. Twenty percent of Americans fall into the "easy street category". These consumers have the highest incomes of any segment and are reluctant to change their personal behaviors.
"DIY & save" is representative of 16 percent of Americans. These consumers are frugal and have a do-it-yourself lifestyle. For this group, their biggest concern is providing for their families, not global issues. The final 11 percent of Americans are the "traditionals" who are set in their ways and do not see the need for energy reform.
"Utilities that take the time to understand each segment's characteristics, attitudes, values and motivations can engage their consumers successfully and provide the most appealing smart grid-enabled products and services," Patty Durand, SGCC executive director said in a statement. "The results from this study have the power to change the relationship between utilities and their customers. The day of the faceless 'rate payer' gives way to a portrait of a real human being with a unique personality and distinct characteristics."
Help Carbonfund towards their goal of planting 1,000,000 trees.  Subscribe to Green Earthling Deals by Friday, November 25, 2011 and EarthTechling will donate $1 for every new subscriber. See contest rules for details.  Sign up in the upper right hand corner at EarthTechling.com or right here.