DoSomething.Org encouraged teens across the country not to be trashy, by recycling old and used electronics. They've not only listened, they've delivered. Teenagers across the U.S. helped recycled more than 59,000 pieces of e-waste as part of the campaign.
The effort, which ran from Aug. 15 through Oct. 1 was a  partnership between DoSomething.org, Best Buy and the U.S. Environmental Protection Agency's (EPA's) Energy Star Program. The movement asked  teens to run "E-Waste Drives" in their schools, homes or communities and to drop off collected items at their local Best Buy store. The E-Waste Drive campaign also encouraged them to look for the Energy Star label when considering new electronics purchase.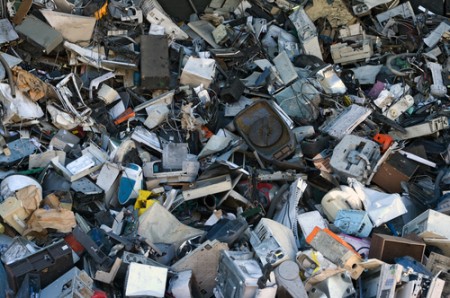 According to statistics, Americans throw away more than 1.5 million tons of e-waste each year. Recycling is one way that individuals can help keep harmful toxins found in electronics out of landfills. Through the E-Waste Drive/Energy Star Pledges made during the e-waste campaign, participants have committed to more than 1 million pounds of greenhouse gas emissions reductions.
The top 10 drives across the country were rewarded with Best Buy gift cards. One drive, Valparaiso High School from Valparaiso, Indiana collected 4,594 pieces of e-waste. The campaign has awarded the students' hard work with a $10,000 educational grant to be split evenly among all team members.