The city of Lancaster, Calif., already intent on become the "alternative energy capital of the world," according to its mayor, has announced that it's taking a major green step in generating as much energy as it consumes – i.e., becoming one of the planet's first net zero cities.
The city has embarked on this project with the help of Beautiful Earth Group, a company that develops, owns and operates utility-scale sustainable energy generating facilities in the United States and overseas (including one under construction in Lancaster). Beautiful Earth is serving as an advisor to Lancaster towards its goal, working on feasibility studies, general concepts and designs for renewable energy generation, and selecting and presenting potential suppliers and service providers to the city for approval.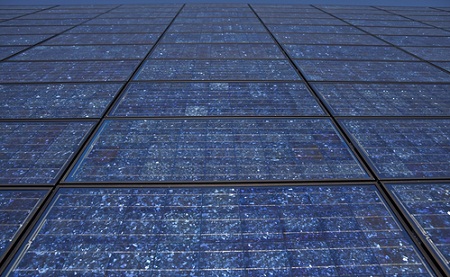 However, Lancaster already has a range of options for meeting the energy demands of its populace with green energy, as it has received applications for more than 4,000 megawatts of generation from solar-power developers throughout the High Desert/Antelope Valley region. Lancaster – just south of the Tehachapi Mountains in Southern California, home to one of the world's largest wind farms – plans to use a number of avenues to reduce its carbon output, including energy generation and conservation.
"This important agreement will bring new jobs, energy security and a much healthier future to all of us in the Antelope Valley," said Lancaster Mayor R. Rex Parris, in a statement. He goes on to note that Lancaster's Net Zero City project has the potential to increase the quality of living for residents while creating thousands of new jobs focused on power conservation, systems to support the smart grid, clean energy generation, and downstream activities related to companies attracted to the area for its ability to supply clean energy for manufacturing, industrial and commercial processes.
EarthTechling is launching a weekly green deals service in October called Green Earthling Deals. Sign up for the weekly email by Monday, September 19th and you'll be entered to win a custom iPad or iPhone case from the extraordinary designers at Grove. More details can be found on EarthTechling's Contests page.