All kinds of unusual commercial buildings have been gaining LEED certification recently–a soda manufacturing plant, for instance–and now, Chicago is expected to become home to the first food-service distribution facility in the nation to gain LEED Platinum certification.
The new distribution center of Testa Produce, a wholesale distributor, comprises 91,000-square-feet, was constructed at a cost of $20-million, and is located in the Chicago Stockyards Industrial Park. The 100-year-old, family-owned company spent four and a half years designing and constructing this building, which is now on track to gain the U.S. Green Building Council's highest level of green certification.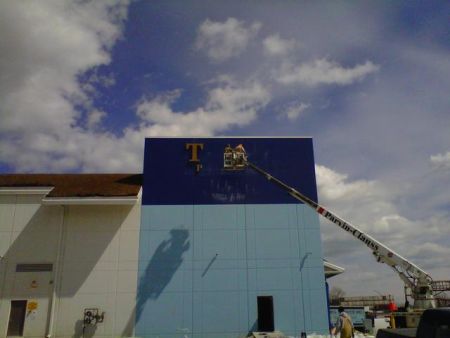 Sustainable and/or energy efficient features of the building include a freestanding 238-foot, 750kW wind turbine (Chicago's first); solar hot water; a 45,000-square-foot green roof; a sophisticated rainwater harvesting system built around cisterns, bioswales and a retention pond; solar power; and LED lighting.
The facility makes use of recycled and reused building materials, and day-to-day operations will also emphasize recycling. More information on the distribution center and its green features is available online.