The Fennel Campus of Mohawk College in Hamilton, Ontario, is now home to The Learning Exchange–a 43,000 square feet, three-level college building that makes extensive use of glass and glazing, designed to LEED Gold standards.
Architects' Guide to Glass and Metal reports that the building features a stainless steel, inverted, frameless glass curtain wall system. This allows daylight to reach much of the building's occupied spaces, a key element in decreasing the amount of energy used for lighting. An eye-catching, laminated colored glass enclosure on the upper level of the building was apparently designed as a tribute to the diversity of Mohawk College's student body.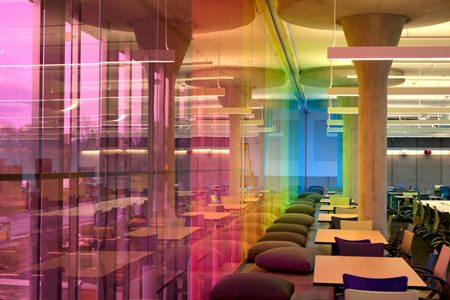 According to the college's blog, $30 million has been allotted for renovations and construction at the Fennell Campus as a direct response to student feedback requesting improved campus facilities and services.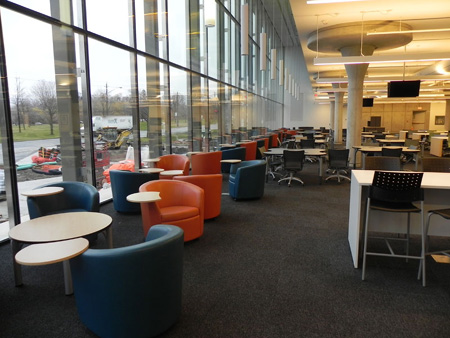 A photo gallery of The Learning Center is available online.
EarthTechling wants your opinion! Take EarthTechling's 3-minute reader survey and enter to win a $250 Amazon gift card.  The 2011 survey closes on April 15, 2011.