We've talked before about how New Jersey is becoming the land of rooftop solar installations. Now Avidan Management, a industrial and commercial real estate firm, has installed the nation's largest solar powered rooftop system at a distribution facility in Edison, New Jersey.
We reported on the project earlier this year, and noted that New Jersey is just behind California in terms of solar power output.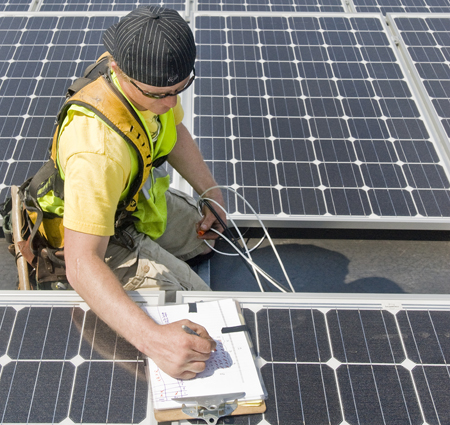 Comprising of 17,745 solar panels and spread out over a 17-acre roof, the solar system will power about half of the building's needs. These include office space, as well as dry, frozen, and refrigerated foods. Avidan Management said that it also upgraded the facility's lighting system to improve overall efficiency.
The 4.26 megawatt system is made up of SolarWorld products, but designed and installed by Solar Nation. The solar power project is expected to produce 5 million kilowatt hours of energy each year.