What's big, green, and gold, and headed for auction in Aspen, Colorado? Vision House Aspen, Aspen's first Gold LEED- certified home, billed as pairing "environmentally friendly features with luxury mountain living," slated for sale at a live, on-site auction on January 28, 2011.
This 6,750 square foot luxury home, offered by Concierge Auctions, was originally listed at $13,975,000. Apparently, there were no takers at that price, so the sale has been opened up to the general public, with no minimum bid to participate. The auction will be conducted in cooperation with the home's listing agent, Wendy Lucas of Wendy Lucas Aspen, who said, in a statement, "Vision House is not only breathtaking in design, but it's also arguably the most eco-friendly residence in Aspen." She also noted that her sellers are among the most motivated sellers in Aspen, and have committed to finding new owners for the home on auction day.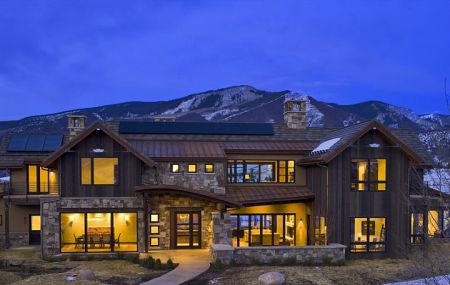 Green features of the home, located at 101 Byers Court, include native rock from the Telluride Stone Company and earthen plaster by American Clay, spray-in foam insulation, geothermal heating and cooling, flyash concrete mix, below grade insulation, rigid insulation, Low-E windows, reclaimed beetle-killed wood siding, and solar hot water panels.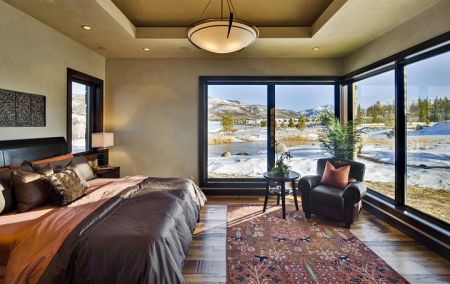 Vision House Aspen sits on 2.33 acres in the W/J Subdivision on McLain Flats, with 360-degree views of Aspen Mountain, Snowmass Mountain, Capitol Peak, Mt. Daly, and the Upper Roaring Fork Valley, and sits adjacent to hundreds of acres of dedicated open pasture lands. It contains six bedrooms, six full bathrooms and one "powder bath." More information is available online.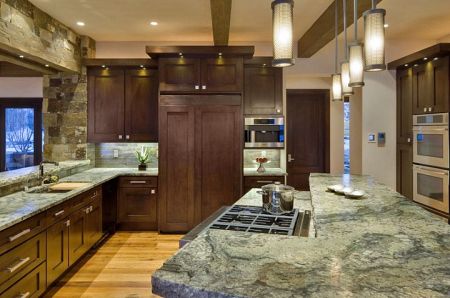 Like what you are reading? Follow us on RSS, Twitter and Facebook to learn more and join the green technology discussion. Have a story idea or correction for this story? Drop us a line through our contact form.