Much like home furnishings retailer IKEA is turning to geothermal energy to meet some of its heating and cooling needs at one of its new stores, so now is the nation's largest drugstore chain. Walgreens announced recently plans for a geothermal energy system at a new location that will cut that store's energy usage by an estimated 46 percent.
Walgreens said its new location, in the Chicago suburb of Oak Park, Illinois, will make use of a system developed by Indie Energy, which specializes in designing and installing geothermal energy. The system will reportedly "harnesses the earth's heat utilizing a network of four closed-loop boreholes installed to depths of 650 feet, and a heat exchange system with the building that is controlled by Indie Energy EnergyLoop technology."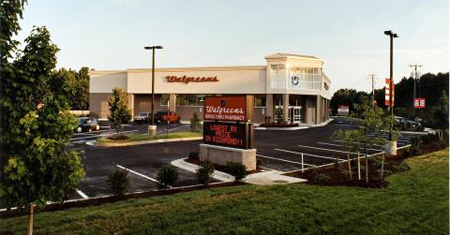 Walgreens said that "a water-based heat transfer liquid exchanges heating and cooling energy with the earth, which provides a constant temperature of 55 degrees Fahrenheit. Inside the store, the geothermal heat pump and refrigeration systems pull heating energy from the fluid, or reject heat to the fluid to cool. The EnergyLoop system monitors and optimizes this exchange in real-time to provide the maximum energy efficiency."
An informational kiosk at the store will show customers energy usage and savings from the geothermal system in real-time. As for the motivation as to why Walgreens is doing this, part of it at least has to do with the fact of a new local ordinance requiring any retailer that wants to build a commercial property within the local limits being required to investigate geothermal energy.
Would you like to get EarthTechling's Green News Buzz delivered to your inbox weekly? Sign up by November 12, 2010 and you could win a Voltaic Solar Fuse Solar Charger from EarthTechling.