Energy-efficient retrofitting of commercial building spaces have the potential to return twice as much in savings as they require in investments, according to a new report from Pike Research. The bad news? Commercial interest in retrofits like this is currently low, due to the economic recession.
The new report states that 80% of all commercial building space in the United States–totaling 79 billion square feet–are more than 10 years old; they're also one of our leading sources of energy consumption and carbon emissions. According to this report, if all commercial space built as of 2010 were included in a 10-year retrofit program, based on today's best practices, the savings in energy expenses would have the potential to reach more than $41.1 billion each year, based on an annual retrofit investment of $22.5 billion over the 10-year period.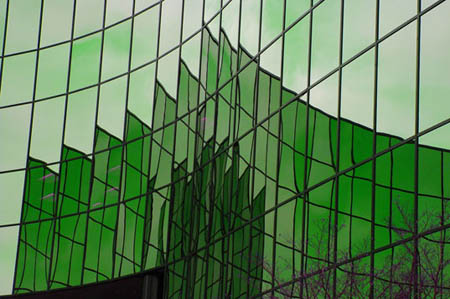 Because commercial property-owners are so hesitant right now to make such improvements–or lack the credit to do so–Pike suggests that the best candidates for energy-efficient retrofitting at this time are institutional buildings, especially federal ones. Such buildings were a prime area for retrofitting to begin with, due to federal policy mandates and creditworthiness, but green jobs and infrastructure money from the American Recovery and Reinvestment Act (ARRA) has provided a major boost in recent years.  However, federal non-industrial buildings comprise less than 3% of existing commercial space.
"The building retrofit industry faces a number of key challenges," said Pike Research managing director Clint Wheelock, in a statement.  "The current financial crisis has had a significant dampening effect on property owners' investments in their properties.  Financing for such projects is scarce, and the limited investment in building efficiency is not keeping pace with the growing national demand for energy." However, the report anticipates that several key market barriers will be successfully overcome during the next few years, and that the private retrofit sector will experience strong growth through 2014 and beyond.
Like what you are reading? Follow us on RSS, Twitter and Facebook to get green technology news updates throughout the day and chat with other green tech lovers.