Many available options exist to make existing homes more eco-friendly, but some might worry that the best way to go green is to buy a home custom-built for renewable energy and green technology. While such solutions are snazzy, the ZENERGY House stands as a monument to the fact that even older homes can be eco-friendly with a bit of a makeover.
Originally built in 1950, the ZENERGY House features three bedrooms, three bathrooms, a pool, and a total of 2,420 square feet of living space. That's a lot to work with, and work with it Residential Energy Assessment Services, Inc., (REAS) certainly did. According to Alternative Consumer, "the project's major improvements address: the mechanical systems; lighting; energy management systems; building envelope; ventilation; water conservation; appliances; interior finishes; and renewable energy." All of these elements and more were retooled to be energy efficient, and to serve as an example that pre-existing homes can be just as pleasing a shade of green as green homes built from the ground up.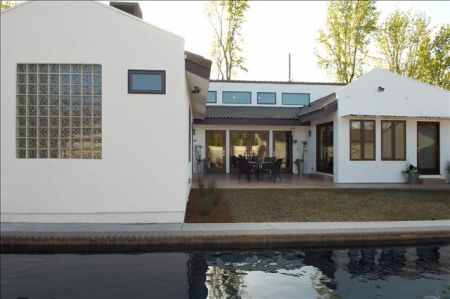 Many walked the halls of The ZENERGY House during its Grand Opening on April 2, but others will have the chance to see its renovation firsthand, as the site will play host to a number of seminars targeted at architects, designers, builders, realtors, and financial institutions.