You've always heard that hot water doesn't do much for your clothes, anyway, other than cause them to fall apart quicker. So if you're in the market for a new washing machine, why not go for the super eco? Specifically, the AEG-Electrolux Super Eco L64850LE, which (according to Red Ferret and AEG-Electrolux) is the world's first washing machine to use only cold water in a wash cycle.
This machine apparently utilizes a special combination of enzymes during washing that allows its 15.4 lb capacity bine to utilize only about 13 gallons of water using its Eco Wash setting (versus an average 40 gallons in a standard washing machine.) The savings also add up when it comes to electricity, too, as the AEG-Electrolux Super Eco's cold water wash technology uses only 0.1 kWh of energy per wash, as compared to an average consumption of 1.24 kWh.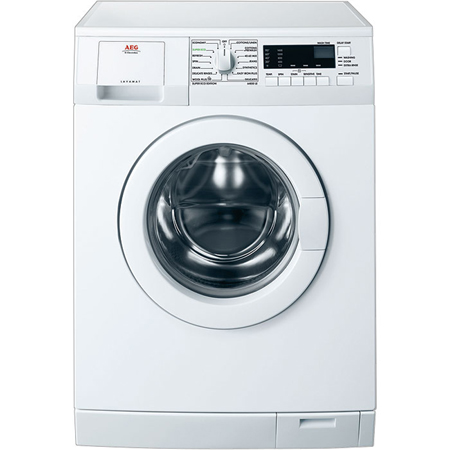 Beyond its svelte eco profile, the Super Eco seems to come with all the bells and whistles, including an LCD display featuring no less than 20 programs, including  a Quick 20-minute wash, Silk, and Jeans settings. This washing machine comes with an A+ energy rating, and as a water-saving household feature, may qualify for state and local rebates. The AEG-Electrolux Super Eco L64850LE retails for around $840.