When we talk about health care for the homeless, we're often talking about emergency rooms scenarios. But what about preventative care? An innovative project in Detroit aims to tackle just that, with a Green Gym presumed to be the nation's first work-out facility specifically for homeless men, women and children.
The Cass Green Gym (an outreach of Cass Community Social Services, a nonprofit organization) offers standard fitness equipment (weight machines, etc.), boxing bags, a treadmill, and 10 stationary bikes featuring Green Revolution technology that will allow them to generate electricity. USA Today's Green House reports that over one year of four daily classes, Cass projects that full classes of 10 have the potential to provide enough power to light three homes for a year–all of which will be redirected back to the facility's power grid, reducing its operating costs.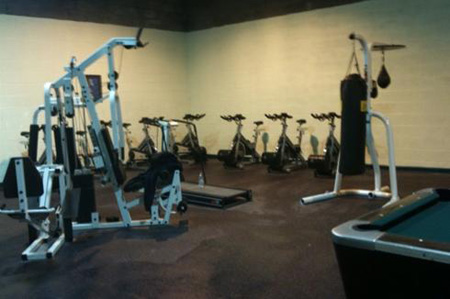 "Not only is this gym a good idea for the environment, but it will help build the general health of our clients who often struggle with diabetes or heart disease associated with obesity and weight gain," states Rev. Faith Fowler, Cass executive director, in a statement. Initially, access to the Green Gym will be limited to the 240 men, women and children who live in Cass' shelter facilities, located  nearby, as well as Cass' staff members and volunteers.