SACRAMENTO – Due to the severity of the California drought, which now covers 100 percent of the state, and following Governor Edmund G. Brown, Jr.'s January Drought State of Emergency, the California Energy Commission  is continuing its history of promoting energy and water efficiency by beginning the process for adopting new efficiency standards for water appliances that, when fully implemented, have the potential to save $1.12 billion in water and energy resources and reduce water use by 86.6 billion gallons a year. The proposed standards include the requirements passed in Assembly Bill 715 (Laird), which account for approximately 19 billion gallons of water.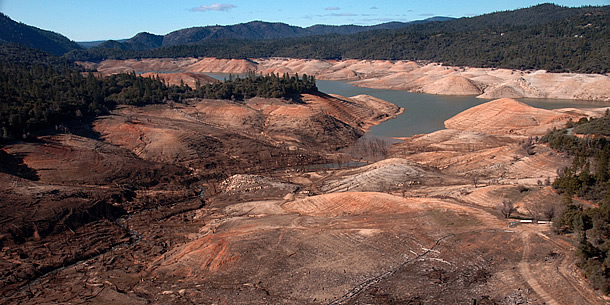 Today, the Energy Commission hosts a workshop to gather public input on the proposed standards for toilets, urinals and faucets detailed in its draft staff report released on April 18.
"Water is a scarce resource that is often taken for granted," said Energy Commissioner Andrew McAllister. "It takes a lot of energy to heat and move water across the state. In the face of California's current drought, we must use water as efficiently as possible and upgrading standards is a step in that direction."
California had more than 30 million toilets, 45 million faucets and one million urinals as of 2013. A 2011 study for the California Department of Water Resources estimated that in 2007, the average California household used more than 360 gallons of water a day with indoor use accounting for nearly half of that number. Toilet flushes were the largest use of indoor water followed by internal pipe leaks.
Reducing water and energy usage in these appliances is a key tool for achieving goals set out in California's Long-Term Energy Efficiency Strategic Plan adopted in 2008 by the California Public Utilities Commission, and developed with the Energy Commission, the California Air Resources Board, the state's utilities, local governments and other key stakeholders. That plan is considered the state's roadmap for achieving maximum energy savings between 2009 and 2020.
Public Process and Stakeholder Participation
To develop the draft staff report, the Energy Commission sought stakeholder input on the proposed standards, test procedures, labeling requirements and other measures to improve efficiency and reduce energy or water consumption.
Additional public comment taken at Tuesday's workshop and comments submitted through June 6 will guide changes to the staff analysis and proposed standards. Final standards are expected to be adopted by the end of this year and take effect one year after adoption.
"The new standards are expected to not only save consumers water but also reduce energy consumption," McAllister said. "Because efficient water appliances cost roughly the same as existing, less efficient models, economic and environmental benefits from more efficient devices will begin as soon as they are installed."
The Energy Commission can conduct random sampling to ensure manufacturers and sellers are in compliance with California's appliance efficiency standards, thus ensuring the public receives the benefit of energy and water saving appliances.
Governor Brown has called on all Californians to reduce their water use by 20 percent and prevent water waste – visit SaveOurH2O.org to find out how everyone can do their part, and visit Drought.CA.Gov to learn more about how California is dealing with the effects of the drought.
# # #
The California Energy Commission is the state's primary energy policy and planning agency. Created by the Legislature in 1974 and located in Sacramento, six basic responsibilities guide the Energy Commission as it sets state energy policy: forecasting future energy needs; licensing thermal power plants 50 megawatts or larger; promoting energy efficiency and conservation by setting the state's appliance and building efficiency standards; supporting public interest energy research that advances energy science and technology through research, development, and demonstration programs; developing renewable energy resources and alternative renewable energy technologies for buildings, industry and transportation; planning for and directing state response to energy emergencies.