The Nissan Leaf, meeting with strong sales success around the world, is particularly become a big hit with electric car drivers in Europe, according to new data from the automaker. It found, for example, that the all-electric offering now accounts for 1/3 of the EV passenger market in that region.
Nissan said sales of the Leaf soared by over 200 percent in 2013 versus the previous year in Europe, with over 11,000 units being sold. This has been particularly driven by activity in Norway where the car was the third-most sold overall last year, moving on this past January to become the best-selling vehicle of all else. This is in part due to the nation's advanced EV infrastructure as well as generous government incentives.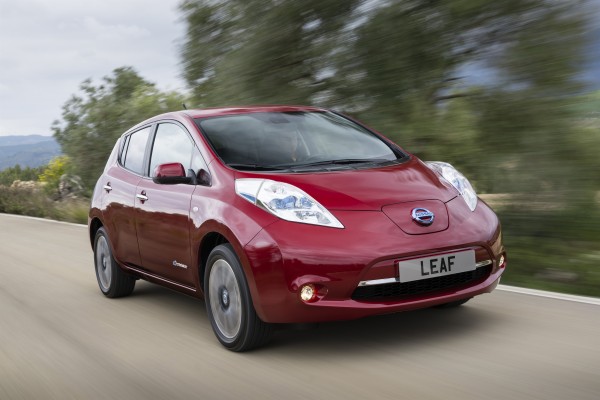 Another place where the Leaf is doing well is in the United Kingdom, with sales increasing reportedly by more than 1000 percent in January versus the previous year. The nation as well, in part via support from Nissan, has been busying building out a support infrastructure, with almost 200 CHAdeMO rapid charger installed here alone. These chargers can charge up a Leaf battery up to 80 percent in around half-an-hour at no cost to the driver.
"January has been a fantastic start to 2014," said Jean-Pierre Diernaz, Director of Electric Vehicles, Nissan Europe, in a statement, "a year when we will launch our second 100 percent electric model in Europe – the Nissan e-NV200 light commercial vehicle. Our most recent survey following the launch of the improved European-built Nissan Leaf shows that 97 percent of owners would recommend a Nissan Leaf to a friend, and we believe this, combined with a rapidly expanding charging infrastructure will bring further growth in 2014."