In a move which ultimately could make it easier for owners of plug-in vehicles to enjoy their time on the Las Vegas Strip, MGM Resorts announced plans last week for a large scale roll out of charging stations across its properties in the area. It reportedly will be the largest installation of its kind in Nevada once completed.
MGM Resorts officials said in a statement 27 EV charging stations will be put into place at nine of the casino chain's Las Vegas resorts, as well as at the company's corporate offices. Four charging stations at Mandalay Bay, MGM Grand Las Vegas and Circus Circus Reno, which is located in another part of Nevada, have already been installed and are fully operational.  Installation of the remaining EV charging stations is expected to be complete by the end of this month.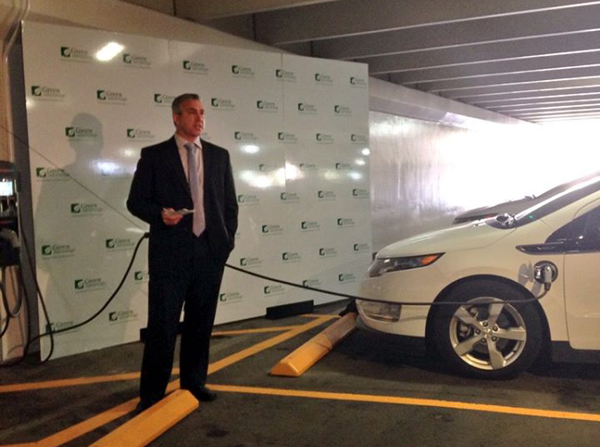 The chargers being installed are ChargePoint EV stations that are equipped with two Level 2 charging ports supplying up to 7.2 kW, a full motion color LCD display and a robust cord retraction system.  All units will have the industry standard SAE J1772 charging ports. Installed in guest garages and valet areas, they will all be available for employees and guests to use at no cost.
These are not the first chargers installed by MGM Resorts, as its first such stations were put in back in 2011 at The Shoppes at Mandalay Place and The Shops at Crystals. In 2012, an additional station was installed at its corporate office. The installations as well are part of a a long-standing partnership with NV Energy.