Suddenly, weirdly and wonderfully, Bhutan, where the per capita income of $2,420 is about a tenth the cost of a Nissan Leaf – and the math gets way worse for a Tesla Model S – is an electric-vehicle hot spot.
First came word that the Kingdom of Bhutan and Leaf-maker Nissan had partnered to "electrify the country's fleet and help Bhutan develop its charging infrastructure." Check out this Nissan-produced video that describes the motivation behind the plan:
But if Bhutan is going to get EV infrastructure, Nissan won't be alone in trying to take advantage of the potential market. And, indeed, today Bloomberg reported that Mahindra & Mahindra, the biggest SUV maker in India, had introduced the electric e2o in Bhutan. From Bloomberg:
The e2o will retail at a starting price of 699,000 ngultrum ($11,300), Mumbai-based Mahindra said today in an e-mailed statement. Bhutan, which imports all its oil, signed an agreement to develop charging infrastructure for electric vehicles in the landlocked nation, the company said.
The Mahindra e2o is the successor to the REVAi, the micro car that was sold as the G-Wiz in the U.K. during the '00s. Here's the beauty shot of the e2o: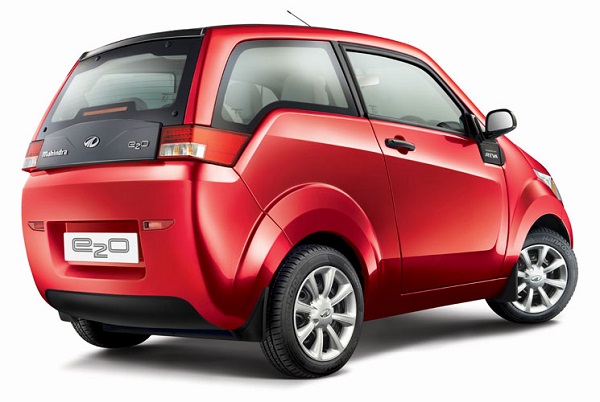 According to the e2o website, some 142 million kilometers have already been driven in the car, which was unveiled last year.