Honda recently announced pricing for the 2014 version of its Prius-look alike hybrid known as the Insight. As it was with the 2013 model, this year's iteration continues to look to be the most affordable of its type on the market today.
The 2014 Honda Insight, said the automaker, will start at a base price of $18,725. Interestingly, this amount is actually slightly up from last year, and there's no real clear indication as to why. Fuel economy remains the same at city/highway/combined mpg ratings of 41/44/42, and what's under the hood consists of an economy focused hybrid drivetrain melding a 1.3-liter i-VTEC gasoline 4-cylinder engine and a 10-kilowatt electric motor.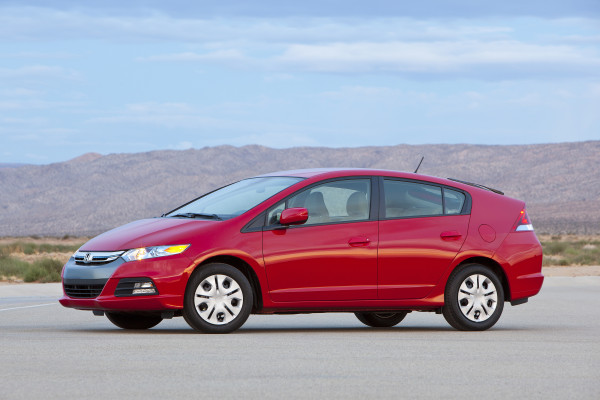 Capable of 98 horsepower at 5800 rpm and 123 lb-ft. of torque at 1000-1700 rpm, this Honda hybrid also makes use of continuously variable transmission and, on the higher end offering, "steering-wheel-mounted paddle shifters allow manual shifting though seven fixed ratios for a sporty driving experience."
Features of note on the Insight, depending upon the trim level chosen, include a feedback system using an adaptive color display to indicate overall driving efficiency, a manually selectable economy driving mode, seating for up to five passengers, automatic climate control, heated side mirrors with integrated turn signals, a 6-speaker audio system, Bluetooth handsfree and a satellite linked navigation system with FM traffic and voice recognition and a rearview camera.