The ever increasing number of electric vehicle chargers available in Europe is one factor helping in the growth of electric car use there. France is one nation in the middle of an uptick of EV ownership, and now French drivers have a new charging network available for them to use for free courtesy of automaker Renault.
The French auto company said that some 372 of its dealerships will start offering electric vehicle drivers one hour a day of free charging. We aren't talking about plug into the wall outlet low voltage charging either, but rather fast charging technology which should enable the typical electric car's batteries to get an 80 percent recharge rate within the hour timeframe.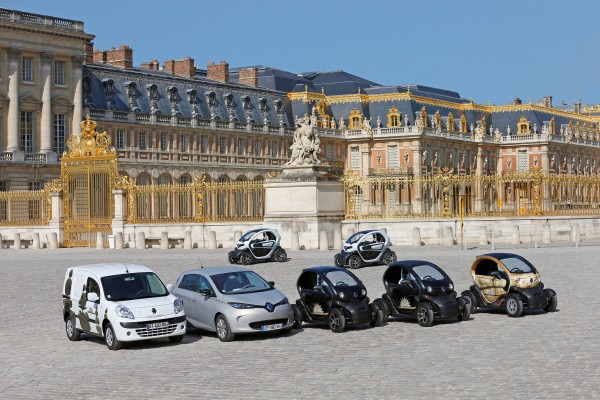 Renault, looking to become more of a key player in the developing low carbon transportation sector, said its network's
charging infrastructure currently offers the broadest coverage in France, with the possibility of using fast-charge terminals during the dealerships' opening hours. This infrastructure is a real asset for Renault, since it can be used by all EV users and allows the brand to broaden its electric mobility offer for its customers, as long as they have a cable that fits type 3 connectors for electric vehicles. Information on this new service is available from reception in all the dealerships taking part, which will activate the charging station for the EV user.
What's of particular note here, as you just read, is this free charging seems as if it can be used by all EV users, regardless of what vehicle they own. Renault offers a number of electric vehicles, but with competitors such as BMW and Daimler coming up with their own electric drivetrain offerings, it seems that in at least the green car arena there may be some willingness to be friendly beyond brand boundaries.
Besides being found online, information on the locations of these charging stations have "been sent to operators such as Tom Tom, which will use them to create points of interest in the R-Link and Carminat navsat systems, and to the GIREVE for inclusion in the nationwide reference system."