It still runs on planet-killing gasoline, but otherwise the 2013 Ford Fusion is shaping up to be a good example of a sustainably-designed vehicle. The model represents the first global program to cover its seats in fabric made from recycled material. In North America, Ford's use of recycled yarns has increased to nearly 66 percent in just a few short years, and the upcycled fabrics take this design style to a new level.
Ford bills the Fusion as a fuel-efficient vehicle, with the hybrid model getting an impressive 100 mpg combined. Now, fewer emissions won't be the only way Fusion is helping to clean up the planet. The fabric in each vehicle contains the equivalent of up to about 40 clear, plastic bottles and other industrial wastes.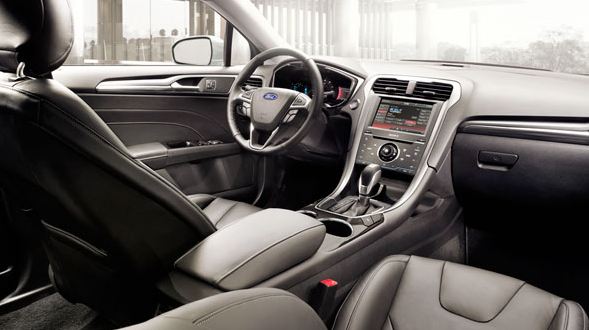 Overall, Ford uses 41 fabrics across 15 vehicle lines globally – from Mustang and Fiesta to F-150 and Taurus. "In North America, 100 percent of the seat fabric in the Fusion Hybrid contains recycled material. Where available, Mondeo in Ford's Asia Pacific and European regions has 43 percent recycled content," reports Environmental Leader.
Ford says that it's working hard to increase the use of recycled materials across all of its model lines and supply chains. "Initially suppliers didn't think we were serious when we told them in the late 2000s that our new corporate strategy required a minimum of 25 percent recycled content," said Carol Kordich, Ford's lead designer of sustainable materials in a press release. "But more and more suppliers started to increase their environmental R&D efforts."
With the new additions to the Fusion line, however, Ford now says it has the potential to recycle enough plastic bottles and post-industrial waste to make 1.5 million yards of fabric annually. That's equivalent to between 800,000 and 900,000 yards in North America when Fusion is in full production, according to a statement.