Oak Ridge National Lab (ORNL) recently granted Virginia-based Evatran a subcontract for its Department of Energy (DOE) project, "Wireless Power Transfer (WPT) and Charging of Plug-In Electric Vehicles." According to Evatran, it will be working on how to integrate wireless charging systems into EVs and supplying such technology into them.
Other participants in the DOE project include Clemson University, Duke University, and Cisco. The DOE project is scheduled to last for three years. The first year will be focus on system design. In the second, two engine prototypes will be placed in six production vehicles and tested. Road trials will be conducted during the third year of the project.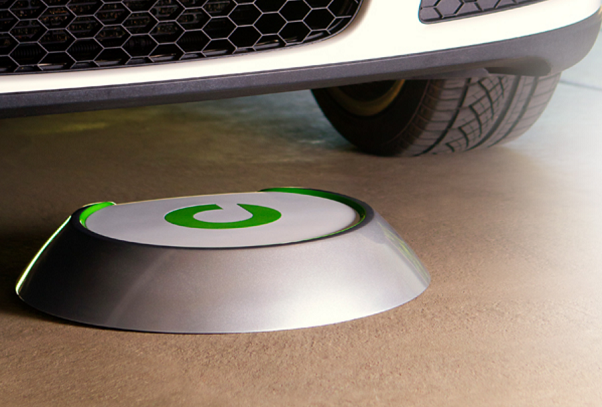 Evatran was founded in 2009 as a subsidiary of MTC Transformers. In March, 2011, the company demonstrated its Plugless Power system to search engine giant Google at its Mountain View, Calif., headquarters. Later that year, the company announced it was partnering with retail giant chain Sears which would install the system into EV owners' homes. Automotive supplier Bosch has been signed on subsequently as well for its installation expertise.
Evatran launched the Apollo Launch Program in 2012 shortly after its deal with Sears. The program followed commercial and public entities like government agencies as they use Plugless Power to recharge their EVs like the Chevrolet Volt and Nissan Leaf. Participants include N.C. -based Duke Energy, the cities of Sacramento, Calif., and Raleigh, N.C., Google, and the Hertz Corp. At the inaugural launch of the program in Richmond, Va., the public had a chance to drive the EVs which were then recharged by Plugless Power.
ORNL's choice is not surprising, given Evatran's extensive background. Says co-founder and current CEO Rebecca Hough: "This is our area of expertise. We've spent the last three years focusing on how to efficiently and safely integrate wireless charging systems into electric vehicles. The information and learnings gathered from our field trials will be extremely valuable in helping ORNL to create an efficient, low cost production design. We couldn't be more excited to work with such strong industry leaders on this initiative to bring wireless charging into the mainstream."