European countries are well on their way to reducing carbon emissions, whether it's Scotland's increased use of electric vehicles by 2050 to the Volvo V60 PHEV currently on sale throughout the Continent.
The northern European country of Norway has a slew of green projects. A few we've covered so far include Turbine City on the coast, solar panels built into a building facade and Powerhouse One, a "grid positive" building that actually pumps back more energy into the power grid than it consumes. It's no surprise, then, in a country with miles of fjords and island, electric ferry boats would be on the list to lower carbon emissions.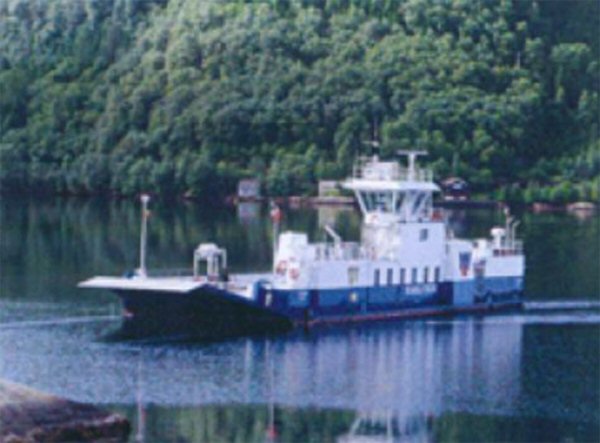 The Hisarøy Electric Ferry is a car ferry that will be traversing from the island Hisarøy to the rest of the Gulen municipality, which it belongs to. Battery maker Electrovaya recently announced that it, with Miljøbil Grenland AS, will provide the lithium-ion battery for the boat.
States chief financial officer Paul L. Hart, of Electrovaya, "Since the acquisition of Miljøbil in August, 2012, we have been developing a strategy to enter the maritime sector not only in Norway, but globally. The Norwegian market is expected to grow as the government has set a target to reduce the country's emissions by two thirds by 2030 and vessel companies are looking for energy-efficient propulsion systems. We believe Electrovaya will be leaders in this new business sector due to our high-energy density battery systems, toxic-free manufacturing process and our strong focus on system design & safety."
According to the company, the Battery Electric Ferry will be powered by its SuperPolymer 2.0 battery system. It will make approximately ten round trips on a daily basis, with each trip around a mile. The pure electric motor will save around 47,750 gallons of equivalent fossil fuel as well as 551 U.S. tons of emissions and 529 tons of carbon emissions. The batteries will be recharged between each trip.
The Hisarøy Electric Ferry will go into operation sometime late this year. Another electric ferry, named the ZeroCat, is scheduled to debut in 2015.