Best in class MPG. 36 highway/26 city. Vehicle fuel efficiency claims are thrown around constantly these days, but what do they really mean? How many are true, and more importantly, how many do you recall when making a decision about which vehicle to purchase? A clearer understanding of fuel efficiency and which vehicles have it is the goal of a new contest sponsored by Ford Motor Co.
The Personalized Fuel Efficiency Apps Challenge is an opportunity for software developers to come up with innovative ways to help consumers better understand and improve their personal fuel efficiency using the OpenXC platform. Entries will be evaluated on criteria such as how the developers use vehicle data, design a consumer-friendly user interface and demonstrate product viability, and the winners will take home a sizable chunk of the $50,000 prize.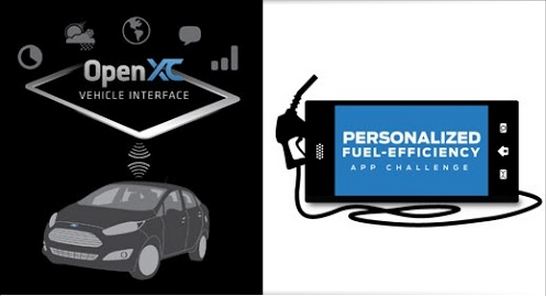 Fuel efficiency is affected by many different factors, which is why actually getting the MPG the sticker advertises is more difficult than many people realize. Weather, terrain, traffic conditions and individual driving styles can have a big impact on fuel efficiency, especially if the driver fails to realize how important they are.
By mashing up real-time data provided by the car with the vast quantities of real-time and historical data available, Ford hopes online developers can detect patterns and deliver products, services and experiences that are tailored to a market size of one.
"We see the car as a platform on which others can create and build solutions tailored to individual needs," said Venkatesh Prasad, Ford senior technical leader for Open Innovation. "Vehicle personalization has been around since the dawn of the car, but OpenXC puts Ford at the leading edge of taking it to the next level," he added.
OpenXC is an open-source platform developed by Ford for research applications, and consists of a software and hardware development kit that enables access to a wide array of vehicle data that may be used as inputs to apps.
Interested? You can still register for this challenge and download the OpenXC software development kit from Ford. Submissions of completed apps will open in late April and will remain open for several months. Learn more at ford.challengepost.com.