At times, the electric car seems more of a matter of partisan politics here in the U.S. than just another form of alternative transport. That is not the case in certain places such as Scotland. They recently detailed plans for fossil-free transportation by the year 2050.
Electric vehicles and their support infrastructure are at the heart of Scotland's ambitious goal. The government has invested over $12 million in public charging stations, EVs, and other low carbon-emitting vehicles over the past two years. The government is now looking to greatly expand those programs. It is looking at plans to install charging stations in residential homes for free; charging stations at workplaces; parking lots; "leisure" areas like parks; and at the ferry ports.
EV charging stations will also be spaced every 50 miles alongside the major roadways. The government's ChargePlace website will indicate the location of these stations, advantages of EVs like exemption from road taxes and how to purchase them.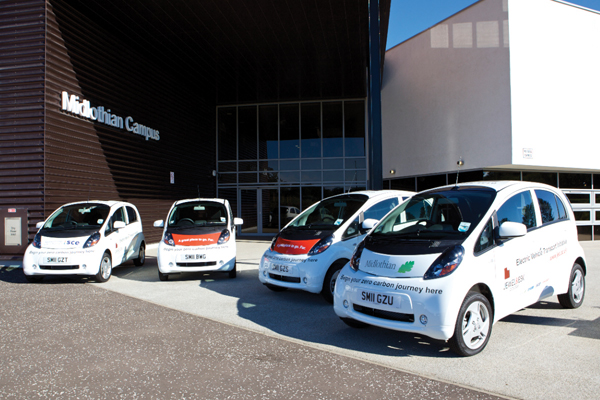 States Keith Brown, Minister for Housing and Transport:
"This funding looks to the future – a low carbon future with, to an electric revolution on our roads where people can charge their carbon-neutral cars at home, drive them to their local station and jump on an electric train to their workplace, which will also have charging points for the days they need to take the car to work.
"Or tourists can decide to take an EV driving tour around Scotland, safe in the knowledge they are never too far from a charger. And can hop on a ferry knowing they can charge up at the other end if needed."
Transport Scotland, which manages the country's transportation infrastructure from roads to shipping to airports, will spearhead the government's electrification programs. It will team with SSE, the UK's largest power company, which will coordinate the installation of the home charging units. The government estimates the cost of these various programs to be around four million U.S. dollars.
Unlike EV opponents in the U.S., the Scottish government sees such vehicles and technologies offering employment opportunities in the public sector.