The Arkus & Romet Group in Poland, working under the brand name Romet Motors, recently introduced in their home nation what looks to be one of the first electric cars there. It isn't exactly a looker, but for the needs of urban Polish drivers, the price looks pretty decent and it should serve them well.
The Romet 4E, which debuted in late October, looks to be pricing around $10,600, according to Autoevolution. The all-electric city car is designed by Romet to be an alternative to scooters and and motorcycles, offering a mostly bare bones style vehicle for the price. It doesn't even sport lithium-ion batteries, which are typical in most major electric cars in the United States and elsewhere, opting instead for a 16.5 kWh lead acid battery system.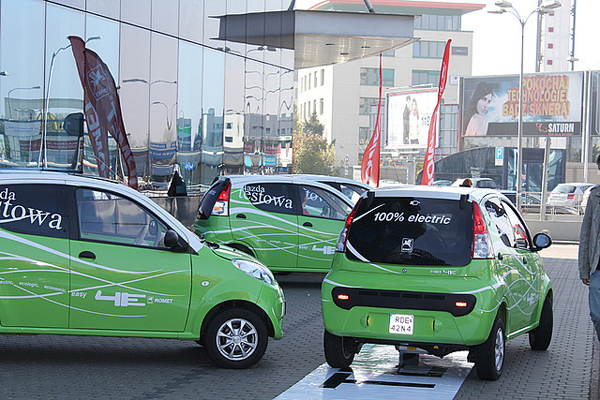 This electric car, which looks to seat two people and not much else, offers a rather decent maximum driving range of 111 miles, depending upon one's driving conditions. Top speed of the Romet 4E is around 38 miles per hour, so don't expect this car to be entered in any Polish races anytime soon as it is more akin to what we'd consider a low speed electric vehicle.
So what comes inside the Romet 4E's cabin? As we said before, bare bones. You get a sunroof, ergonomic seats, a cup holder, stereo and a few other odds and ends.This car will likely see a role primarily as a city delivery vehicle, though it also looks like it is being made available to individuals wanting to embrace the early days of the electric car in Poland.