China, much like the United States, is having issues with large scale adoption of electric vehicles as both personal forms of transportation and also in use in fleets of vehicles such as buses and taxis. Now BYD, a Chinese automotive maker, is hoping to sweeten the pot to get more adoption going by offering zero down payments and other financial incentives on EVs.
BYD, according to China Daily, is trying to push adoption and sales of what is a very aggressive electric vehicle strategy for the company. This new program, which looks to go mostly after taxi and public transport bus offerings, targets a domestic market that already accounts for some 500,000 buses and 1.2 million taxis that collectively consume 1.7 percent of the nation's motor fuel consumption and have total carbon emissions of some 27 percent.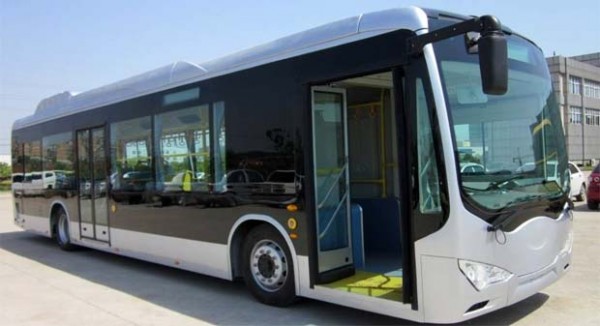 The automaker, despite the incentives it is now offering, has already been seeing some success with electric taxi and bus fleets. It has been running, for example, a 300 electric car taxi fleet in the city of Shenzen that, to date, has total operating mileage of over 16 million miles. Concurrently being operated in the same city has been a fleet of its electric buses that themselves have accumulated a total mileage of more than six million miles.
To make this zero down payment program happen for BYD's e6 taxi cabs and K9 electric buses, it partnered with the  ChinaDevelopment Bank and China Everbright Bank. There's been no word of whether this program will spread outside of China or not, but given that BYD has set up shop in places as far flung as London, the Netherlands, Ontario, Latin America and Los Angeles, one could imagine them offering similar incentives in some of those markets to try and spur interest in their fleet vehicles.