The eastern European nation of Bulgaria is getting set to take a step onto the world electric vehicle stage with word of a mostly home grown model that should be available there come late November. It is being made by a company called Vromos and is called the Kiwi 2012.
Priced at around $13,300 given the current exchange rate, the Vromos Kiwi 2012 is being assembled in the Bulgarian city of Burgas, with parts for it coming from China. It isn't anything super fancy, especially compared to that of something like what Tesla Motors or even Nissan are building, but you have to give kudos to the fact this EV is something the Bulgarians are building for themselves.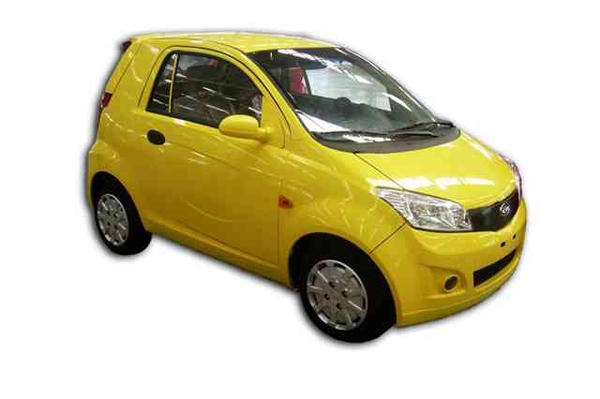 The Kiwi 2012 is said to have a passenger capacity of 1+1 and, based upon its maximum driving range of just over 90 miles, looks as if it will mostly be used in more urban settings. It has two batteries weighing over 700 pounds and a 10 kw electric motor that together propel the vehicle to a top speed of 52 miles per hour.
Battery charging for this electric car, done at home Bulgaria's Electric Vehicle Industrial Cluster group said, would take around seven hours. This same group also mentioned Vromos looks to be developing an electric scooter that takes five hours to charge, has a maximum range of just over 35 miles and will cost around $1,100.
Like the $7500 electric car federal tax credit here in the United States, the Bulgarian government looks to be offering incentives to get its citizens to buy EVs, according to Novinite.com. This amounts to around $3300, taking the price of the Kiwi 2012 down to $10,000. There's also a $1,600 credit being offered to those who choose to buy hybrids.