Electric car development and deployment in other parts of the world besides Europe, North America and select parts of Asia is very hit and miss, depending upon the infrastructure and governmental incentives of the nations in question. One place though this seems to be starting to come together is in the Philippines, where Mitsubishi Motors recently announced intent to be the first auto manufacturer to bring a pure electric car into that nation.
As far as current electric vehicle usage in the Philippines goes, it is quite small – one report suggests there are only 400 or so vehicles of this type in the nation – but there is also some home grown development occurring, such as the GT111 e-sports car. The Mitsubishi offering, which would center around its i-MiEV design, tacks in a different direction in terms of practicality though for day to day driving needs.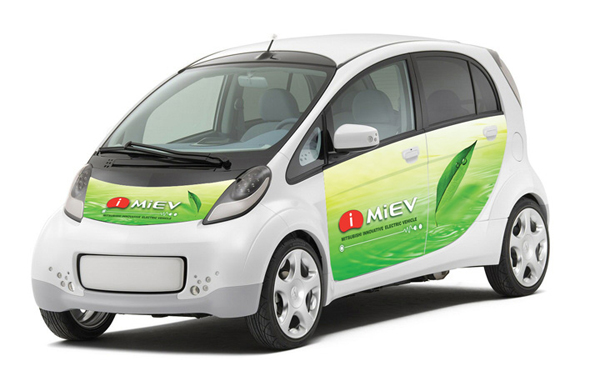 Mitsubishi said it is teaming up with the Philippines Department of Energy (DOE) and Manila Electric in this evaluation and demonstration project of the i-MiEV's potential for use on local roads. Plans call for the lending of EV demo units to both the DOE and the utility to see how these vehicles perform being used in the Manila area under various driving conditions.
Also of focus in the study will be how charging the i-MiEV impacts the local power grid and what kind of supporting charging infrastructure would be best suited for that country. Evaluating how green technologies can be interfaced into local settings is not entirely new for the people of this island nation – for example, a previously poorly lit, four-lane tunnel in Manila is now easier to see in because of LED lights powered in part by solar energy.
The Mitsubishi i-MiEV, or simply i as it is known in the United States, has a combined city and highway fuel economy of 112 miles per gallon equivalent, which ranks it as one of the most efficient vehicles to drive in America. The five door, all-electric hatchback has a range of around 62 miles, which makes it a good urban driving car. It prices a little over $29,000 in the States before tax incentives, and first debuted globally in 2009.
Were the i-MiEV to go into actual production in the Philippines, there is no mention yet of how much it might cost or whether it would share the same feature set as other deployments around the world.