A traffic jam in Phnom Penh, Guangzhou or Bangcock is entirely different experience than one in Seattle, Boston or Miami. In many Asian cities, a traffic tie up on the daily commute is composed almost entirely of two wheelers — bicycles, motorcycles and scooters. According to a new report by Pike Research, those traffic jams are fertile ground for companies looking to market two wheelers that run not on gasoline, but on electricity.
According to the report, titled "Electric Two-Wheel Vehicles in Asia Pacific," annual sales of electric two-wheel vehicles will reach 65.5 million units in the Asia Pacific region by 2018, resulting in a cumulative total of almost 382 million sales from 2012 to 2018. Close to 92 percent of these vehicles will be sold in China, where annual sales will reach 60.2 million in 2018.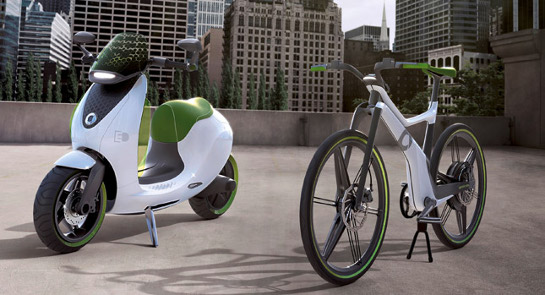 And, where you have electric vehicles, you also have a need for batteries. In the Asia Pacific region, two main technologies are used in the e-bike, e-motorcycle and e-scooter markets: lead-acid and lithium ion batteries. Lead-acid batteries will continue to be the primary technology used in the electric two-wheel vehicle markets, particularly China, while li-ion batteries will account for a smaller (but growing) share of the technology used in e-scooters and e-motorcycles.
"Growing economic prosperity is creating a greater number of middle and high income level consumers, which in turn is contributing to the growth of the electric two-wheel vehicle market in the region," says Pike Research senior analyst Andy Bae. "In addition, the total cost of ownership of e-motorcycles and e-scooters remains low enough that consumers can see payback on the vehicle with a year or two of purchase.  That means the market for electric two-wheel vehicles is likely to remain strong in regions with high economic growth rates."