We'll take it as a sign of progress that the electric car has wormed its way far enough into the American zeitgeist that it's now becoming the centerpiece of a reality competition show—even if the show is an online-only production produced in part by an automaker.
Ford and Yahoo are teaming up on "Plugged In," for the Focus Electric, Ford's new all-electric that the U.S. Environmental Protection Agency (EPA) recently rated as the most fuel-efficient five-passenger car in America. The series—produced by Emmy-winning Magical Elves—is expected to begin in May, exclusively on Yahoo Screen, as Ford rolls out the Focus to select markets around the country. The vehicle went on sale in California, New York and New Jersey in December 2011.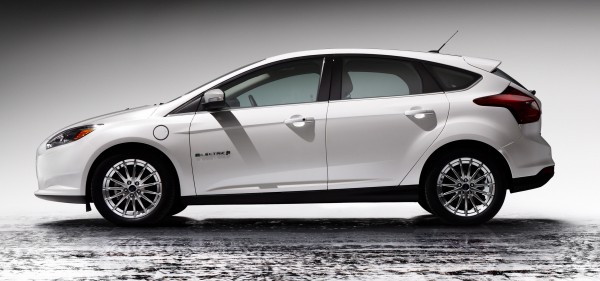 The plot involves two-person teams challenging each other to win a Ford Focus, with casting for the show taking place in 10 U.S. cities. Ford said it opted for the online reality format (instead of a multimillion-dollar advertising splash) because of the increasing importance of the Internet and digital media in people's everyday lives.
Teams in the competition will be drawn from Atlanta; Austin, Texas; Boston; Chicago; Los Angeles; New York City; Raleigh, N.C.; San Francisco; Seattle; and Washington, D.C. Each episode will be rolled out by a celebrity, who will serve as the city's guru and provide clues that contestants use—in conjunction with the Focus's SYNC (MyFord Touch system/GPS) interactive connectivity program—to find the hottest restaurants, live performances, taverns, etc. (Wouldn't it be nice if the program also pointed out the nearest charging station, as AAA Mobile Maps does?) The final event will take place in Los Angeles, where winning teams from each city will compete to win a Focus.